'Just Respect': Zion Williamson Names LeBron James, Michael Jordan, and Two Others As His Favorite Dunkers Ever
Published 04/21/2021, 11:58 PM EDT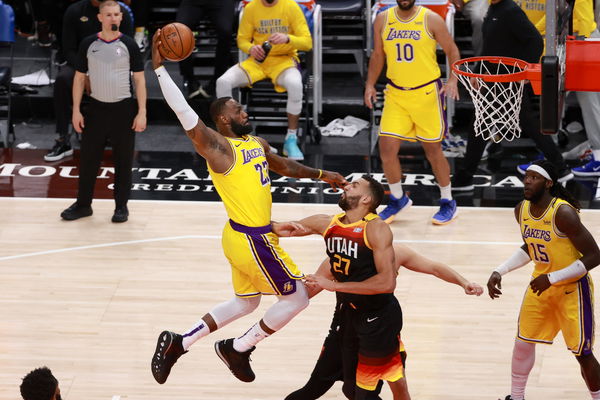 ---
---
Damian Lillard and his logo threes, Kyrie Irving and his ankle breakers, James Harden, and his ball-handling, NBA players often become memorable for their top moves. In the same lines, the world will later like to remember Zion Williamson for his dunks. Although he is yet to make a poster dunk on LeBron James, he has already postered many other biggies.
ADVERTISEMENT
Article continues below this ad
As of now, many teenagers around the world look up at Zanos as their dunking inspiration. This makes one wonder, who were the names that inspired a young Zion towards perfecting the art of dunking? 
Where does LeBron James fall in Zion Williamson's list of dunking legends?
ADVERTISEMENT
Article continues below this ad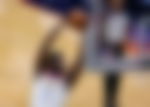 In a recent interview with retired American footballer Shannon Sharpe, the 20-YO revealed his list. Naming the Top 4 dunkers for his Mt. Rushmore, Zion carefully noted, "I'm gonna go mixing it between dunk contest and in-game, a combination of both. Mike [Jordan], gotta have Mike up there. I'll put Dominique [Wilkins] up there as well. Got to put Bron [James] up there, just respect, a lot of in-game posters, crazy athletic. And my fourth one, Vince [Carter]."
Michael Jordan obviously struck as the first name in Zion's mind for what he did back-to-back in 1987 and 1988. A picture-perfect 50-point iconic dunk from the FT line made him immortal on this list.
Also, Dominique Wilkins was more like a trendsetter, while LeBron James a monster in his in-game dunks. But hands down, Vince Carter and his aerial dunks took the art of dunking to another level, and very few to this day can match that expertise. Also, if it was a list of Top 5, chances were strong that Zion would've taken his own name as the present and the future of dunking.
Read Also – Zion Williamson Joins LeBron James, Michael Jordan, Kevin Durant and Others By Getting First Signature Shoe
The 2020-21 season has not disappointed at showcasing those massive dunks
About the art of dunking, Zion Williamson further added, "What makes a great dunker, I think being able to do it when nobody is there. You're playing 5-on-5 in an NBA game, and you're able to go dunk. People will say, 'Oh it looks easy', but it's actually not, it's not easy doing that. I think for those players to do it in-game and when they're just by themselves. That adds to a lot how I judge you."
ADVERTISEMENT
Article continues below this ad
Be it the Hornets' Miles Bridges postering on the Hawks' Clint Capela or the latter himself slamming a bomb over the Cavaliers' JaVale McGee, the current season has witnessed some great flying performances. Kelly Oubre Jr. for the Warriors, Kentavious Caldwell-Pope for the Lakers, Julius Randle for the Knicks, and the list goes never-ending. 
However, the one that has by far been the best has been rookie Anthony Edwards' dunk. After his poster-dunk-of-the-year kind of bombing against the Raptors, the Timberwolves guard put Nuggets' MVP prospect Nikola Jokic to shame with a ferocious dunk.
ADVERTISEMENT
Article continues below this ad
If you feel that your favorite was left out, feel free to mention that in the comments below.