'Just Ridiculous': Ex-NBA Star Opens up on Rumors Around Michael Jordan Calling Him Mid***
Published 01/15/2021, 6:47 AM EST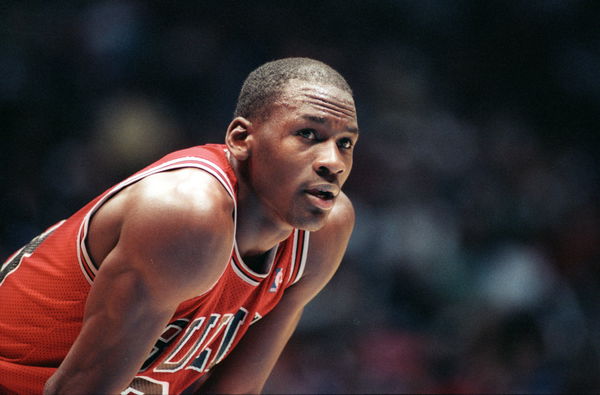 ---
---
Michael Jordan was not a quiet opponent on the court. Jordan would hurt his rivals with trash-talking, and he spared no one. But sometimes, these harsh banters would end up crossing the line and go out as a personal insult. 
ADVERTISEMENT
Article continues below this ad
Former NBA player Muggsy Bogues has been on the receiving end of Jordan's trash-talks, and there were rumors that MJ's ruthless words ended Bogues' career. Muggsy is the shortest NBA player ever, and Jordan once called him a mid***. 
Muggsy Bogues reveals if Michael Jordan really ended his career
ADVERTISEMENT
Article continues below this ad
Bogues played in the league with all his heart, despite being the shortest NBA player ever. Standing at just five-feet-three-inches, there was no way he would match up with the others, but the point guard still recorded 39 blocks in his career. 
Bogues faced a prime Michael Jordan when his Charlotte Hornets team took on the Chicago Bulls in the 1995 playoffs. MJ was guarding Bogues at one point during the series, and that's when MJ uttered the infamous statement. 
MJ calling Bogues a mid*** was rumored to have demotivated him and forced him to end his career. However, the 56-year-old debunked this theory when he appeared on DJVLAD's podcast. 
"Oh, that thing had been debunked so many times. Yeah, I mean you talk about him about something about shooting mid*** or something like that," Bogues said when the host asked him about the incident.
"I didn't know they are still floating on that. I mean to ruin my career, I played seven more years after. I mean a word, I didn't play basketball for so many years and just a word and mid*** gonna go to get to me, I mean that's just ridiculous, that just doesn't make sense to me," he added. 
And just like that, Muggsy Bogues cleared the air on if he was forced to retire because of Michael Jordan. In fact, he played for several seasons more after the 1995 incident, which also validates the reasoning! 
Bogues on playing against MJ
Everyone loved to compete against Michael Jordan. Playing against him simply offered more motivation, as MJ was never the one to back down at any given circumstance. Likewise, Bogues faced off against Jordan nearly 30 times in his career and loved every single encounter.
ADVERTISEMENT
Article continues below this ad
"MJ was the goat, the go-get, and that that team, it was the rockstar team back then, especially when they added Dennis Rodman," Bogues said of Jordan and the Bulls.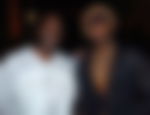 "He was the black cat, as we called him. Whatever was thrown towards him you know he found a way to you know to overcome it and that's why everybody look at him as that guy," he further added. 
ADVERTISEMENT
Article continues below this ad
It is just incredible to see the amount of respect players still carry for their ex-rivals. The NBA is all about brotherhood, and it creates bonds that last till it is humanely possible!