"Just the Competitive Side"- Vernon Maxwell Opens Up About off the Court Relationship With Michael Jordan
Published 07/19/2021, 10:39 AM EDT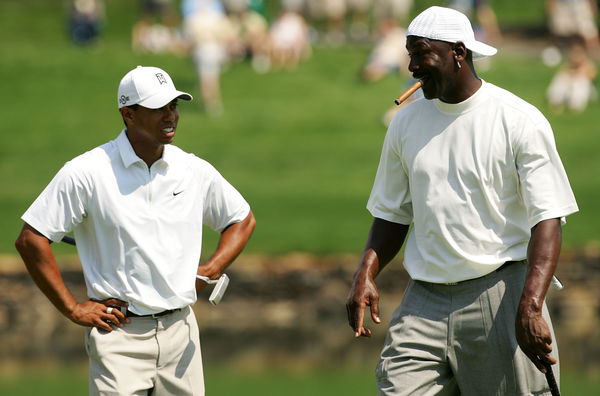 ---
---
When you are on a mission to conquer the GOAT mountain and become the best ballplayer in NBA history, it involves major sacrifice. And who better can relate to that than Michael Jordan. MJ, widely considered the GOAT has a resume like no other. Whether it be in scoring, defense, or leadership, Michael Jordan was the complete package.
ADVERTISEMENT
Article continues below this ad
And once he got help from Scottie Pippen and Co. it was game over. Jordan would then go on to win 6 titles, 6 Finals MVPs, and 5-MVPs, and 1 DPoY in a stellar 15-year career. With aspirations of scaling the NBA's Mt. Rushmore, Jordan's competitiveness shined through.
ADVERTISEMENT
Article continues below this ad
Jordan's off-the-court persona, which was well documented in the Last Dance portrayed him in a completely different light. Jordan the player would intimidate and trash-talk opponents to prove that he could beat them at their best.
And while he was a different animal on the hardwood, he in fact had close relationships with multiple NBA stars. But, even with his friends, his competitive flame never died down, as he held them to their best while matching up against Chicago.
The Michael Jordan – Vernon Maxwell bond
In a recent interview on Bally Sports with Brandon "Scoop B" Robinson, Vernon Maxwell spoke about his off-the-court dynamic with MJ. Maxwell said "Well, yeah, everybody don't understand, that was on the court. We were 2 competitive-spirited, guys. He loved himself when he was out there. And, and I just thought, you know, I was a dog when I was out there too. I appreciated what was going on out there. I loved it."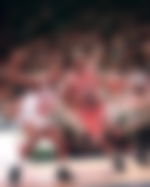 Maxwell quashed all the common notions of hatred between the 2, which existed since their days in Houston vs Chicago, neither was he intimidated. Maxwell said "Everybody else thought, oh, hey, they just hate each other. No, we didn't hate each other. Because often, people don't understand after the game was over how we spoke."
Maxwell further added that MJ was almost brother-like, challenging Maxwell in their meetings while vibing with him off-the-court soon after.
He said – "He'll see me and my ex-wife out to dinner, we'd be at the same restaurant and come over and I go over we speak, we're talking. I mean, that was just the competitive side. That's what everybody saw. And that's the way I had to play, and if I played any other way I'd have got killed, he'd have killed me."
Jordan's aura
ADVERTISEMENT
Article continues below this ad
MJ had that innate ability to flip the competitive switch as he went into battle. And in battle, the trash talk was his best friend! Now, whether opposition stars chose not to respond out of respect or just fear is unclear, most league experts usually bet on the latter!
Watch this story – Michael Jordan, Kevin Durant & Other NBA Players That Forced The League To Change Rules
ADVERTISEMENT
Article continues below this ad