Kansas City Chiefs' Star Travis Kelce Assures LeBron James Would Have Been Just as Dominant in the NFL
Published 09/30/2021, 9:00 AM EDT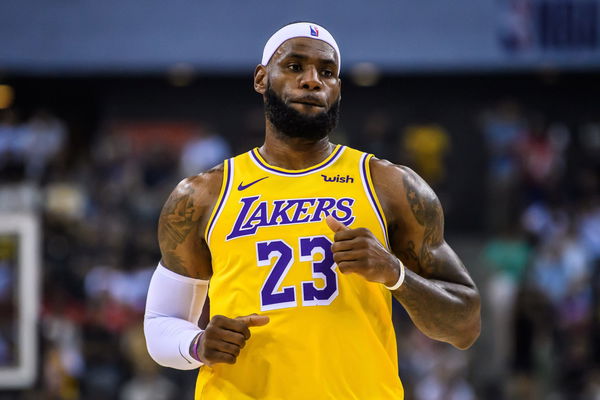 ---
---
Believe it or not, basketball wasn't the first ball game that LeBron James fell in love with. Before his junior year, he showed potential as a wide receiver, so much that people in the football fraternity even kept an eye out for his talent. But a couple of literal hits on the field made him realize the high risk of injury in the sport, and he soon found himself on the basketball court instead. The rest is history. As talented as LeBron is, it seems like NFL's Travis Kelce never once doubted LeBron's potential as well.
ADVERTISEMENT
Article continues below this ad
Travis Kelce has faith in LBJ's potential in the NFL
ADVERTISEMENT
Article continues below this ad
Top athletes competing in multiple sports on the high school level isn't rare, so when Kansas City Chiefs' superstar Travis Kelce opened up about his thoughts on LeBron's latest revelation about almost playing in the NFL, he had a lot to say. In the interview with TMZ, he explained why LeBron would have been a big threat on the field, not just physically, but mentally as well.
"I think LeBron is one of the greatest athletes in the world," Kelce started off. "His athleticism, how knowledgeable he is about the game of basketball that you can tell how he plays, he gets down to the scheme of things. And, that's a lot about being a football player is understanding schemes, going out there, playing free, and letting your athleticism show."
"I think Bron would have definitely been a problem on the football field, no doubt about it," he added. "Especially with tight end room. That's us Northeast Ohio guys, man. We're all-around athletes. You can throw us in any sport, we'll have success."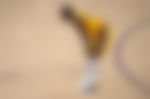 Should LeBron James be given so much credit?
ADVERTISEMENT
Article continues below this ad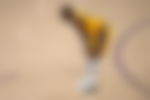 If there is anybody who knows what goes behind being a great football player, it's Travis Kelce. So, for him to say that James would have excelled just as much in the NFL, it speaks volumes about James' potential as a football player.
Watch This Story
LeBron James' IQ surpasses all, which would have been vital in his success in the gridiron. The offer to play in the NFL came to Bron in 2011. At the time, the NBA was in the midst of a lockout, during which many players were considering other options. Even Kobe Bryant wanted to go back and play for Italy.
ADVERTISEMENT
Article continues below this ad
If Bron had accepted to play for either the Dallas Cowboys or the Seattle Seahawks, the face of the NBA would have been very different. The GOAT debate would have been quite differentnt. The Cleveland Cavaliers would have never won their only NBA championship without him. There is also a possibility that he wouldn't have had as many haters as he does, or maybe he would. But well, all's well that ends well, isn't it?
WATCH THIS STORY: Michael Jordan, LeBron James & Other NBA Players Who Tried Their Hands at Comedy By Hosting Saturday Night Live