Kansas City Chiefs' Travis Kelce Explains Why LeBron James Has What it Takes to Make it in the NFL as a Tight-End
Published 10/06/2021, 10:11 AM EDT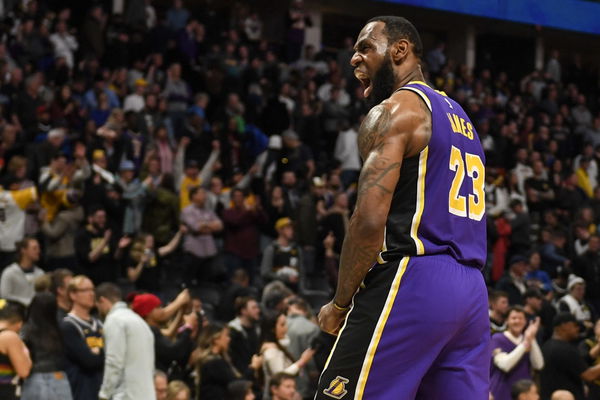 ---
---
There are quite a few similarities between the NBA and NFL. Many sensations from the NFL have made the switch to basketball and shone, and vice versa. Among the NBA's very best, LeBron James is a popular name when people are asked about who would shine in the sport of football. And Kansas City Chiefs player Travis Kelce believes so too.
ADVERTISEMENT
Article continues below this ad
WATCH THIS STORY: The LeBron James Innovation Center – A Sneak Peek
Over the years, James has evolved into one of the powerhouses of the league. His roaring intensity on the court makes him a tenacious competitor. This makes him quite the fit for an NFL player, whose blueprint also includes tenacity, physicality, and fearlessness. Kelce, who is the premier tight-end for the Chiefs, firmly believes that the Lakers legend can sustain in America's top flight. Here's why.
ADVERTISEMENT
Article continues below this ad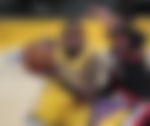 Kansas City's Travis Kelce on why LeBron James fits the DNA of a football player
32-year-old Travis Kelce is one of the NFL's top prospects till date. He has featured with the Chiefs for close to a decade now, and is a 3-time All-pro. As basketball and football have some healthy connections, they are all well aware of one another. And Kelce surely knows a thing or two about his 36-year-old counterpart. In a recent interview with JJ Redick, the tight-end dished out the qualities that make James a quality candidate in his game.
ADVERTISEMENT
Article continues below this ad
"His [LeBron's] athleticism translates so well onto the football field," quoted Kelce when asked if LeBron would make a good tight-end. "One thing I've experienced being in the tight-end at Kansas City is, we've had 3-4 guys come into the building just playing straight college basketball and trying to make the transition into the tight-end realm because the skill sets match up so well." Usually, a tight-end is key for blocks, as well as darting runs.
Watch This Story
"Guys in Basketball are on their toes and not taking big strides. That's one thing I don't see in LeBron, his strides are enormous when he's running and he knows how to play with acceleration and deceleration and things like that to have his own tempo throughout the game," he added.
ADVERTISEMENT
Article continues below this ad
Do you think LeBron James would make a good football player too? If not, which player would you recommend if the NFL scouts arrive at your doorstep?