Kareem Abdul-Jabbar Drags Hit Show FRIENDS Through the Mud to Divulge on Ethnic Diversity in $2B Worth Comic
Published 01/20/2023, 1:30 PM EST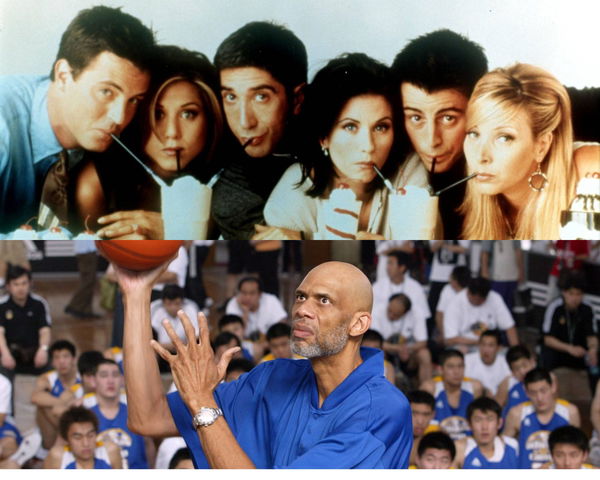 Kareem Abdul-Jabbar is no stranger to speaking up on sensitive matters. He was a pioneer of African-American empowerment during his playing days. Not only has he continued to shed light on what matters, but he also takes action wherever he feels necessary. Despite retiring in 1989, Kareem has used his platform in the hopes of educating and improving the next generations.
Everybody makes mistakes. Accepting and learning from those mistakes is how one grows in life. Marta Kaufman, the co-creator of the sitcom 'Friends' tried her best to learn from her past mishaps. After revealing that she regretted not having ethnic diversity on her show, Kaufman proceeded to donate $4 million to her alma mater, Brandeis University in Boston.
Abdul-Jabbar raised this topic in the recent edition of his Substack blog this week. He brought up 'Friends' to divulge on the ethnic diversity in the $2 billion worth 'Peanuts' comic strip. The comic introduced its first black character decades after initially starting.
ADVERTISEMENT
Article continues below this ad
Kareem Abdul-Jabbar is not mad at the creators
The Los Angeles Lakers legend revealed that he was not mad at the creators for their works. "I'm not mad that neither was aware of the lack of diversity when they created their works. They saw the world that they were familiar with and populated it with the people they hung out with," Kareem wrote.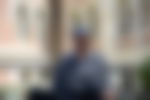 He was glad that they realized their mistakes and tried to make amends. He continued, "Eventually, both realized that maybe their world had been too narrow and that audiences deserved a broader perspective."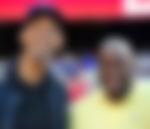 The 6x NBA champion hoped that 'Peanuts' would inspire more children and make them happy similar to how it made him and millions around the world happy.
ADVERTISEMENT
Article continues below this ad
Kareem's efforts off the court complement his legendary on-court career
In terms of numbers and accomplishments, there are only a handful of players who can match up to the iconic center. His list of accomplishments seems never-ending.
However, his off-court work is even more impressive. He has set up various foundations, worked with leaders to make the world a better place, and done many more such things. His legacy will live on forever, be it as a player or as a social activist.
ADVERTISEMENT
Article continues below this ad
WATCH THIS STORY: Will Smith, Usher, Justin Timberlake, and other celebrities you didn't know owned NBA teams
While Kareem Abdul-Jabbar is easily one of the greatest players to ever play basketball, he will rightfully be remembered for speaking up when it matters. That is probably his biggest achievement in life.
Edited By: Satagni Sikder