Kareem Abdul-Jabbar Explains Why Anthony Davis is His Favorite Big Man Ahead of Joel Embiid and Nikola Jokic
Published 07/17/2021, 6:30 AM EDT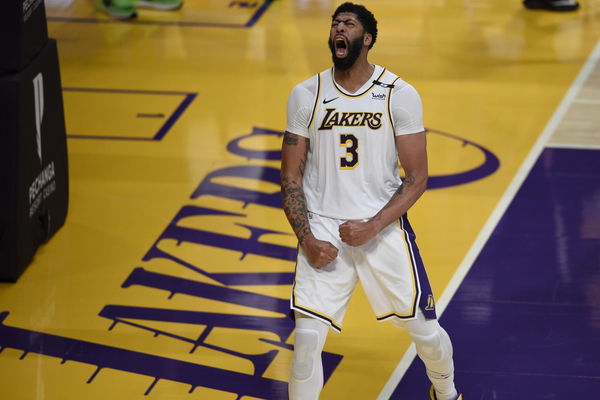 ---
---
Kareem Abdul Jabbar is set to grace the cover of NBA 2k22. One would know Kareem's massive contribution to the NBA world, but just to reiterate, the Lakers legend is the all-time point scorer in NBA history. He is also the oldest player to win Finals MVP at the age of 38!. There is no doubt he has all the accolades and more to be on the cover of NBA 2K.
ADVERTISEMENT
Article continues below this ad
He recently said that Anthony Davis is his favorite big man in the league. In addition, he also spoke about how he views the NBA today. This is when the topic of his favorite big man came up, and he did not hesitate in naming fellow Laker superstar.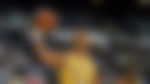 ADVERTISEMENT
Article continues below this ad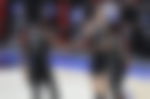 Kareem Abdul-Jabbar picks Anthony Davis as favorite big man
Kareem Abdul Jabbar picked Lakers center, Anthony Davis, as his favorite big man to watch in the league. He said that Davis has all the skills needed and is the most talented center. He said: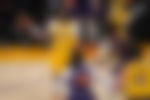 "I have a favorite big man and he happens to play in LA and wear number 3, Anthony Davis. I think he's the most talented. Defensively in the paint, he's awesome. Offensively in the paint, he's awesome, and then he can go out on the perimeter and be a problem. He can hit the 3 consistently or the mid- and long-range jumper. So, I would have to go with him."
While he did not ignore the likes of Joel Embiid and Nikola Jokic, he said that he has not watched them enough. He added that if he watches them, he may change his opinion. However, for now, he is sticking with Anthony Davis because he is a true Laker after all. Kareem said: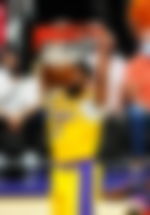 "But, as you said, Embiid … he's tough, Jokić … he's tough," Abdul-Jabbar said. "I haven't seen them play a lot. I might change my mind if I get a chance to see them play more, but I'm going to have to go with AD because I'm a Laker through and through and he's proved it so far."
There is no surprise that Kareem picked a Lakers center, and he watches Lakers games closely.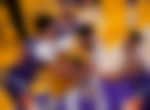 Is AD the most talented?
Anthony Davis played a huge part in the Lakers' championship run last season. However, injuries kept him out of the playoffs this time around because of which the Phoenix Suns eliminated the Lakers in 6 games. With a fully healthy Lakers roster next season, we can expect them to be back in championship contention.
However, is Anthony Davis the most talented big man in the league? Last season, Anthony Davis averaged 26 points, 9 rebounds, and 2 blocks per game.
He is arguably the best shot-blocker in the NBA today. In addition, AD shot 49% from the field and capped the season off with a championship.
He averaged almost 28 points and 9 rebounds while shooting 39% from deep. For a big man, those are impressive shooting numbers.
His competition would be 76ers' Joel Embiid and League MVP, Nikola Jokic. Both were terrific this season, being the top contenders to win MVP. Embiid averaged 28 points and 10 rebounds in the regular season while shooting 37% from deep.
On the other hand, Nikola Jokic averaged 26 points, 11 rebounds, and 8 assists. Moreover, he shot 56% from the field and 38% from deep, winning league MVP. Both Embiid and Jokic had impressive post-seasons but couldn't carry their teams as they were the sole performers.
ADVERTISEMENT
Article continues below this ad
While Embiid and 'Joker' are good defensive players, AD takes the crown as the best defensive big man in the league. However, Jokic is probably the best passing big man in the NBA and has stepped up his offensive game big time. The argument for the most talented big man can go to anyone as all three have been very impressive.
Who do you think is the most talented big in the league?
ADVERTISEMENT
Article continues below this ad
WATCH THIS STORY–  Michael Jordan, Kevin Durant, and Other Players Who Forced the League to Change Rules