Kareem Abdul-Jabbar Reveals Why He Left Milwaukee Bucks for Lakers
Published 07/25/2021, 1:30 PM EDT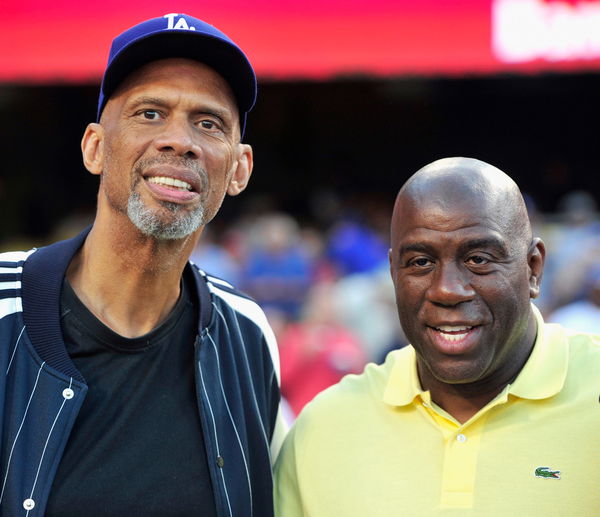 ---
---
After the 1971 victory, the Milwaukee Bucks waited for 50 long years to taste the ultimate basketball glory. However, this wait could've been much shorter had the legendary Kareem Abdul-Jabbar not left the team for the Lakers. His exit from the team was very unfortunate for the hundreds of thousands of Milwaukee fans.
ADVERTISEMENT
Article continues below this ad
Today, the 74-YO arguably relates and emotionally aligns more towards the Bucks than towards the Lakers. At least his on-court support (apart from the many tweets) during NBA Finals' Game 4 hint in the same direction. So when he loves the city of Milwaukee so much, why did he leave them in the first place?
ADVERTISEMENT
Article continues below this ad
Kareem Abdul-Jabbar with the age-old revelation
The 19x All-Star recently gave an account of his happiness for Giannis Antetokounmpo & men and also about his own time with the Bucks. The NBA Hall of Famer also raised curtains from the reason behind his infamous trade.
He expressed, "I decided it was time for me to look elsewhere to play. Milwaukee had been great, and I'd hoped I had paid back the fans for their support with a championship and a lot of exciting games. But I wanted to live in a larger city that was more culturally and ethnically diverse."
Interestingly, Kareem was almost Giannis' age when he made the decision to switch boats. Perhaps he did it for selfish reasons because he saw more growth in the Lakers' big market. 
As the 4x block champion added, "I wanted to be able to expand my own game, see what I was capable of with other players. I was well aware how short the lifespan is of an NBA player and wanted to be as active as possible in forging my own career."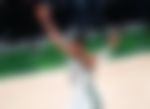 ADVERTISEMENT
Article continues below this ad
What if the Big Fella had stayed with the Milwaukee Bucks?
Kareem Abdul-Jabbar had entered the NBA late (which was normal back then) at the age of 22. So he had a smaller window to grow, given no athlete is sure of keeping away from injuries. Now, he joined the Bucks in 1969 and immediately helped them become a finals caliber team. But after their 1971 success, the unit's performance kept degrading as they failed to reach the postseason in 1975 (in the post Oscar Robertson era).
That was enough for Kareem to demand a trade and join the Lakers to later win five more NBA titles. Without Kareem, the Bucks still enjoyed an impressive run in the '80s with eight back-to-back appearances either in conference semis/finals. Now, had he been with the Bucks, he could've later joined hands with Sidney Moncrief and Marques Johnson to possibly win more titles. 
ADVERTISEMENT
Article continues below this ad
So what do you think, was Kareem's decision to move out correct for his legacy? Help us know in the comments below.
Watch this story – Giannis Antetokounmpo Most Heated Moments Over the Years