Kareem Abdul-Jabbar, Who Publicly Apologized to LeBron James After Big Criticism, Once Made Bold Title Claim: 'Not Gonna Come Close'
Published 06/23/2022, 2:10 PM EDT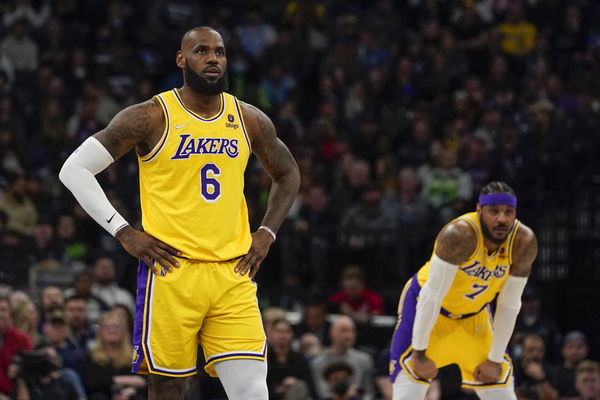 Lakers legend Kareem Abdul-Jabbar once declared that LeBron James would never come close to achieving Bill Russell's incredible 11 championship rings. However, this is not the only time that the legendary Lakers center has called out LeBron James. In fact, Abdul-Jabbar has publicly expressed disapproval of LeBron James' actions multiple times this year.
The NBA veteran also highlighted the fact that Michael Jordan too couldn't match Russell's record of 11 rings in 13 years. Moreover, Abdul-Jabbar further revealed that he believes himself to be as effective a player as Jordan was in his prime. However, the 6-time NBA champion refrained from proclaiming himself better than the Bulls' #23.
Kareem Abdul-Jabbar calls out LeBron James
ADVERTISEMENT
Article continues below this ad
Kareem Abdul-Jabbar once addressed the GOAT debate in an interview. He avoided answering the question directly but admitted that he is underrated in the discussion. Afterward, he admitted that he is possibly the best big man ever.
However, Abdul-Jabbar pointed out that Bill Russell will always be the most successful center ever, He emphasized Russell's 11 rings and called out posterity. "…11 world championships in 13 years. Beat that Michael Jordan! LeBron is not gonna come close. Come on!", he said.
Meanwhile, the 75-year-old has criticized LeBron James' antics multiple times this year. A few months ago, he called out James for his inappropriate dance move in the middle of a game against the Pacers. The 7'2″ giant deemed the move disrespectful to the other team and beneath a great player like LeBron.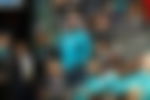 Moreover, Abdul-Jabbar also criticized James in the same month for a social media post. In the post, LeBron made a joke about the Covid-19 pandemic. The originator of the skyhook thought the joke to be dangerous in the current context.
Abdul-Jabbar's apology to LeBron
Kareem Abdul-Jabbar issued a public apology to LeBron for his comments about the Lakers superstar. The six-time NBA champion mentioned LeBron's incredible contributions to the Black community and society in general.
ADVERTISEMENT
Article continues below this ad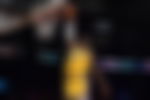 "It wasn't my intention to criticize LeBron in any way", said Abdul-Jabbar. "He has done so much for the Black community as well as for the game of basketball."
"We may not always agree, but I want to wholeheartedly apologize to LeBron and make it clear to him that I have tremendous respect for him", he added.
ADVERTISEMENT
Article continues below this ad
Watch this Story: How Old Is Warriors Superstar Stephen Currys Son Canon?
What do you think about Kareem's comments about LeBron? Let us know in the comments.