Kareem Abdul Jabbar's Response to LeBron James Potentially Breaking His Record Is a Refreshing Change From the Usual NBA Legend Negativity
Published 09/14/2021, 11:37 PM EDT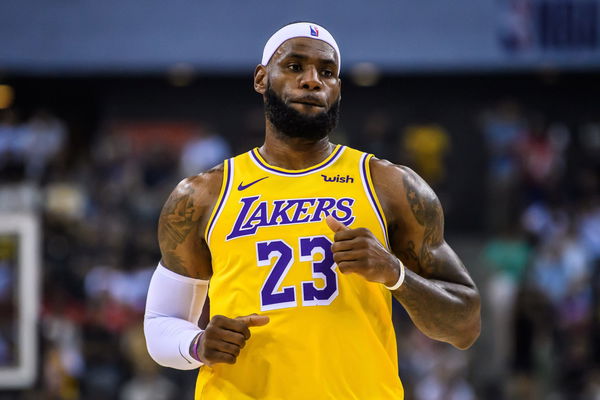 ---
---
They say records are meant to be broken, but some are just too far to think about. However, Lakers' LeBron James could potentially break a record held for almost 40 years.
ADVERTISEMENT
Article continues below this ad
Kareem Abdul Jabbar set the NBA world on fire since he stepped in. He came in as maybe the best college player ever and carried it right into the NBA. He was renowned for his skyhook and won 6 NBA championships in his career.
His most impressive feat remains to be holding the NBA scoring record since 1984. However, LeBron James is now only 3000 points behind him. Normally, players would be salty, but Kareem is really excited to see if the 'King' can pull it off.
ADVERTISEMENT
Article continues below this ad Kareem is excited for LeBron James to break his record
In a recent interview, Kareem was asked about LeBron potentially breaking his record for most points scored in the NBA. While many would expect a defensive approach, the Lakers legend embraced the fact and couldn't be happier about it.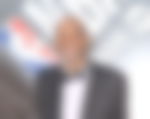 Kareem said: "I'm excited to see it happen. I don't see records as personal accomplishments, but more as human achievements. If one person can do something that's never been done, that means we all have a shot at doing it. It's a source of hope and inspiration. Roger Bannister broke the four-minute mile back in 1954. Since then, not only have 1,400 runners beaten that time, but the new record is 17 seconds less. We all win when a record is broken and if LeBron breaks mine, I will be right there to cheer him on."
It is great to see that Kareem isn't taking this in a disrespectful manner. However, the main topic is if LeBron can take the throne from Kareem?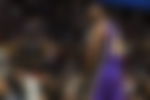 While 3000 is a big number, LeBron has shown no signs of slowing down. Hence, there is a high chance that he retires as the player with the most points in the NBA. But, health will play a major factor in it. Looking at Kareem's reaction, when have NBA players disrespected others?
The disrespectful side of NBA legends
ADVERTISEMENT
Article continues below this ad
There have been a few incidents where players take offense. Notably, Shaquille O'Neal can't stand some comparisons. While the 'Diesel' gives credit to players, his beef with Dwight Howard and JaVale McGee is proof that he doesn't like his legacy to be challenged.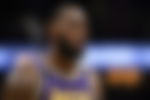 His fellow host on NBA on TNT, Charles Barkley, is also someone who has been disrespectful to players in the past. Notably, he even took shots at LeBron while on the Cleveland Cavaliers. Apart from that, he is quick to troll players if they have a bad performance.
ADVERTISEMENT
Article continues below this ad
Apart from that, Oscar Robertson also disrespected Curry for his lack of defensive skills and how it is easy for him to score because players don't play defense like before anymore. Hence, it was great to see Kareem be a good sport about LBJ potentially breaking his record.
WATCH THIS STORY: Michael Jordan's Insane One-Handed Ball Fakes Will Shake You To The Core