Kawhi Leonard Calls Out Nets' 'Bully Ball' Defense After Controversial Foul Against James Harden
Published 02/22/2021, 2:26 AM EST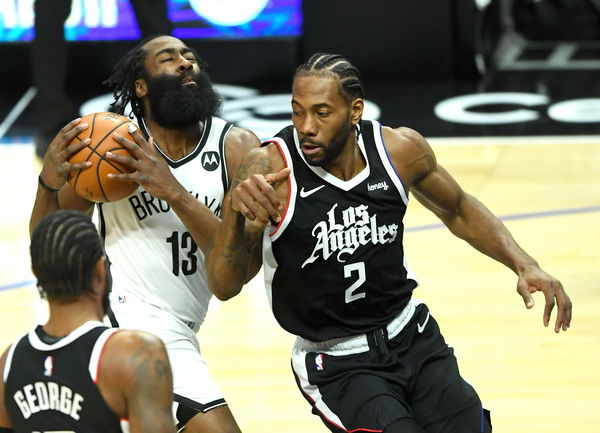 ---
---
It was a tough night for the Clippers. After a tough fight, the Brooklyn Nets sealed their victory with Kawhi Leonard's controversial offensive foul on the Nets' superstar, James Harden. After fighting tooth and nail, the Clippers were able to bring the score to being just a basket away from a tie. But after Harden called a foul, which in popular opinion was a flop, the game was over for LA. In fact, Kawhi Leonard even opened up about it in the press conference after the game.
ADVERTISEMENT
Article continues below this ad
Kawhi Leonard on how the game turned out
The Clippers had somehow managed to overcome a 15-point deficit in the fourth quarter and had landed themselves just a bucket away from tying the game. However, only 11 seconds were left on the clock and that's when it happened.
ADVERTISEMENT
Article continues below this ad
With a score of 110-108, Kawhi Leonard got an inbound pass which he was driving towards the rim. He tried to tackle his way through James Harden and jumped to finish the shot. By then, the Nets had called an offensive foul on him. The Clippers had no challenges left, so their only option was to accept their fate.
With Harden knocking down two free throws, the game was over at 112-108. "My take from it is if we're going to pretty much play bully ball at the end of the game, you know, let both sides play it," Leonard said after the game. "But they didn't call it, so good defense. I felt that I got grabbed early, but like I said, no call, so great defense."
What did the Nets do right and the Clippers do wrong?
ADVERTISEMENT
Article continues below this ad
Although the foul call did change the outcome of the game, it wasn't the only reason the Clippers lost. The Brooklyn Nets ended up scoring 27 points from the Clippers' 17 turnovers. Leonard showed efficient scoring and finished the night with 29 points and 13 rebounds, but Paul George had to sit out due to a minutes restriction. He scored 34 points, 7 assists, and 6 rebounds within 33 minutes.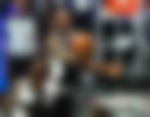 This was no competition to Harden and Kyrie Irving dropping 65 points together. If it wasn't for the Clippers' sudden comeback, it looked like an easy win for the Nets. But now, the Clippers do have a shot at redemption when they welcome Westbrook and Bradley Beal from the Washington Wizards for their matchup.
ADVERTISEMENT
Article continues below this ad
Read also- WATCH: Clippers vs Nets: Paul George and Bruce Brown Indulge in War of Words