Kawhi Leonard Facts that Are As Mind-blowing As His Iconic Game-Winner vs Sixers
Published 09/06/2021, 9:50 PM EDT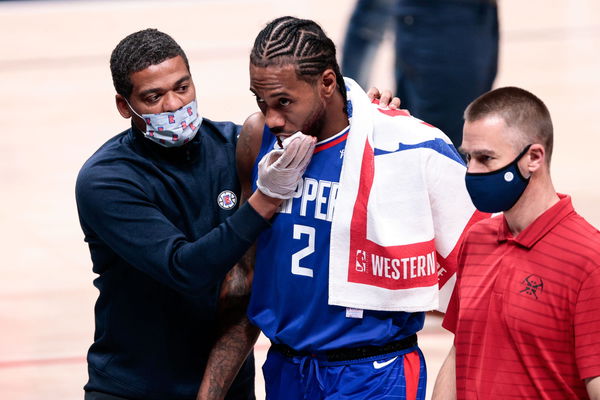 ---
---
Kawhi Leonard is an NBA superstar minus the self-promotion. He is not someone who'd drive controversies or tweet regularly to push narratives. In fact, it is rather hard for the media to extract emotions out of his poker face that almost always reveal the least bit.
ADVERTISEMENT
Article continues below this ad
But everything aside, he is still a 5x NBA All-Star, a 2x Champion, a future Hall of Famer, and still in contention for some majors. So it only makes sense to learn some of the most interesting facts about this man who tries the least to look interested.
ADVERTISEMENT
Article continues below this ad
Kawhi Leonard fact-file
Apart from the EC Semis Game 7 clutch shot over Ben Simmons and Joel Embiid, Kawhi Leonard has tons of things that make him a star personality. 
Gregg Popovich's first reaction after meeting Kawhi Leonard
Kawhi came into the league as a shocking 15th pick in 2011. Somehow, players like Jan Vesely, Bismack Biyombo, and Jimmer Fredette saw their draft before this legend. Later, Kawhi ended up in San Antonio from Indiana. And that's when coach Popovich first met the new entrant and described the meeting "as serious as a heart attack."
Kawhi's dream as a child
Just as a young Giannis Antetokounmpo told reporters about his dream of playing for the NBA, Kawhi also manifested it. As a 7-YO, the Californian told his pediatrician that he'd someday play for the NBA. Look at where sending that message got him. The universe is a genie!
The secret behind his nickname
The Claw, as they call him, has everything to do with the star's hands. He has giant palms, and as a matter of fact, they're 52% wider than a normal person's hands. At 11.25 x 9.75 inches, god has handcrafted them to bring elite defense into the play. 
The Fun-Gi has more to surprise with his facts
Why is he called the Fun guy?
During his incoming into the Raptors, he gave an interview where things turned rather hysterical and historic. As the interviewer asked him to detail something to introduce him to the city of Toronto, the man of the hour expressed, "I am a fun guy" and laughed the funniest laughter one can ever witness. Later, some fans even tagged him as a fun-gi.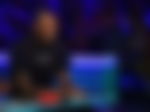 Kawhi's greatest loss in life
Well, it's not a game loss but the sad demise of his father. He was just 16-YO when he lost his father to a brutal attack. At a Compton Car Wash, some goons shot his father, Mark Leonard, dead. Yet, Kawhi showed up for a basketball match that very day and had a big game. 
Only recently, Kawhi did a cameo in Canadian Rapper Drake's "Way 2 Sexy" music video. In his all-whites, The Claw stole the show and brought a funny flavor to Drake's much-hyped CLB (Certified Lover Boy).
ADVERTISEMENT
Article continues below this ad
Watch this story – From Calling Kawhi Leonard a Traitor to Many Other Atrocious Chants from NBA Fans
Down to earth like none other
ADVERTISEMENT
Article continues below this ad
Upon signing a $94 million deal in 2017, Kawhi did not let his "rehabbed" 1997 Chevy Tahoe go rot in the garage. In fact, The Terminator continued riding that car he got as a high-schooler.
With that, this list of Kawhi Leonard facts comes to an end. Please comment below and let us know which fact you liked the most.