Kawhi Leonard Has No Regrets Staying With The Clippers
Published 12/18/2020, 11:48 AM EST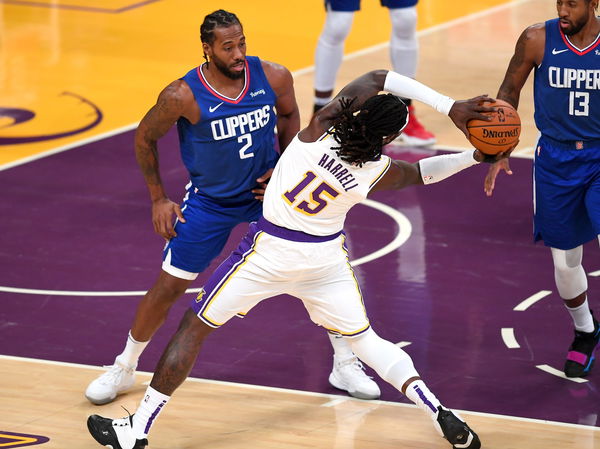 ---
---
One would think that after so much backlash, the two superstars of the LA Clippers would want a fresh start next season. Yes, that's Kawhi Leonard and Paul George. But it looks like Leonard isn't one to quit and run from his problems. He is staying with the Clippers and they will be looking to become contenders this season and stand up to the level expected of them.
ADVERTISEMENT
Article continues below this ad
This will be their shot at redemption. But for a second there, at any point in time, was it tempting for him to leave the Clippers and join any other team? Maybe even their rivals, the Los Angeles Lakers?
Back to the Clippers' journey last season
ADVERTISEMENT
Article continues below this ad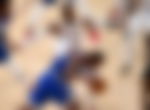 The Clippers were a punching bag last season. Not because of anything they did, but because of things they didn't do to defeat the Denver Nuggets. Imagine a title favorite team with a 3-1 lead against an underdog franchise. Looks pretty easy, right? Well, no. The Nuggets had already proved to everyone that they weren't any ordinary team when they defeated the Utah Jazz after coming back from a 3-1 deficit.
The Clippers fell prey to their stellar performance once again. They made a second comeback after being behind two games, setting records in the league. It was clear that this LA team was going back home humiliated. It even led to the firing of their head coach, Doc Rivers.
Is Kawhi Leonard happy?
After such a terrible exit, it was predicted that these two superstars might find shelter elsewhere. But on Jimmy Kimmel Live, Kawhi was asked if playing against the Lakers in the preseason makes him regret not joining them.
"No, (I have no regrets), not at all. I'm happy with my decision. They did a great job last year. They did their thing," Leonard said.
ADVERTISEMENT
Article continues below this ad
Why would he? He is still one of the best wing defenders in the league. So, if anyone can bring the Clippers back to the top, it's him. Although when their former teammate, Montrezl Harrell, left them to join the Lakers, it wasn't taken very well.
ADVERTISEMENT
Article continues below this ad
As the season opener inches closer, who do you think will triumph over the other? The Lakers or the Clippers?