'Kawhi-Type': LeBron James Has Massive Words of Praise for Chicago Bulls Rookie
Published 01/09/2021, 5:30 AM EST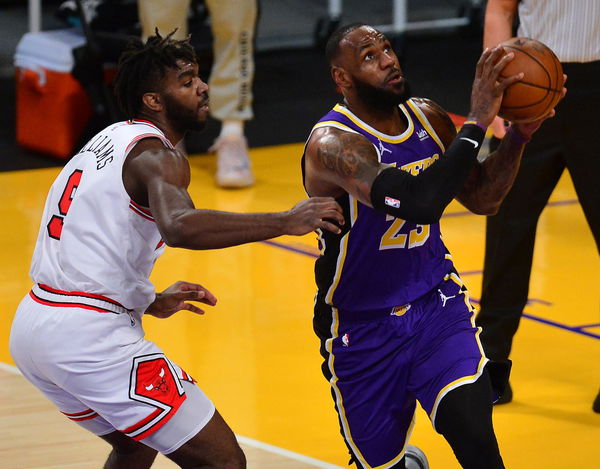 ---
---
LeBron James came to the NBA in 2003 and impressed as a rookie. He lived up to his hype and there will never be another one like him. However, the four-time champion is all about celebrating the next generation and mentoring them to get better. 
ADVERTISEMENT
Article continues below this ad
The NBA is competitive, and there are talented prospects coming in every year through the draft. Likewise, the 2020 draft class gave birth to several promising players, and the Chicago Bulls obtained one of them.
The Bulls used their #4 overall pick to select Florida State's Patrick Williams, and he's already earning credit from well-established superstars. 
ADVERTISEMENT
Article continues below this ad
LeBron James compares Bulls rookie with Kawhi Leonard
Kawhi Leonard needs no introduction in the NBA. He's renowned for being one of the best defensive players and infamous for putting a halt to potential three-peat runs! On a serious note, Kawhi has massive hands that surpass the average length. 
This allows him to have great handles and moreover be a dominating presence on the defensive end. So when LeBron James and the Los Angeles Lakers played the Bulls on Friday, Patrick Williams reminded the four-time MVP of Kawhi!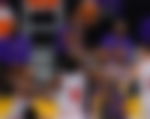 Williams started the game against the Lakers, but couldn't contribute much for his team. However, he caught the eyes of LeBron James, who had massive words of recognition for the young forward. 
"Long arms. He has Kawhi-type hands that I noticed out on the floor, so I knew I couldn't play with the ball much. You could tell he's laser sharp on just trying to get better…. Chicago has a good one," mentioned LeBron. 
Patrick Williams played 34 minutes against the Lakers and ended up with six points to his name and also recorded eight rebounds in the Bulls 115-117 loss.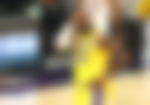 LBJ has still got the smooth fadeaways in his bag
The NBA is not the same it was about two or three decades ago. The trend has been changing, but certain things remain constant. Similarly, the fadeaway is an impressive skill that allures the viewer if the athlete manages to make the bucket. 
Likewise, there have been several legends in the past who've perfected the move with their own magical touch. Kobe Bryant and Michael Jordan to date remain as the most iconic players to have bettered the fadeaway, and LeBron ranks right behind them! 
King James is in year 18 but is showing no signs of slowing down. He put in a 28-point effort to contribute to the Lakers' victory and also hit one of his iconic fadeaways in the process. 
ADVERTISEMENT
Article continues below this ad
LeBron James is 36-years-old, but still ranks as the best in the business. But there remains a greater question to be answered. Can he sustain his skills and carry the Lakers to the NBA championship in 2021 as well? 
ADVERTISEMENT
Article continues below this ad