'KD Found His Rhythm': NBA Twitter Marvels at Boston Celtics Tough Fight Against Brooklyn Nets at Playoffs
Published 05/22/2021, 11:27 PM EDT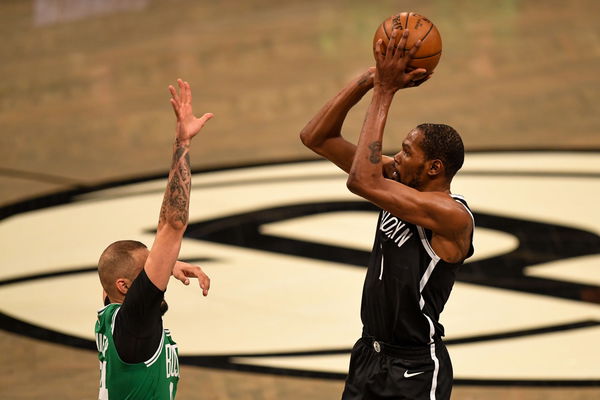 ---
---
As the Brooklyn Nets readied themselves to face the Boston Celtics in their first playoff matchup in the Eastern Conference, it seemed like the Celtics would face trouble in cleaning up their mess. Not only have the Nets won all three of their regular-season games against them, but Boston is also without one of their star players. However, the Celtics proved that they are not the underdogs everyone believed them to be.
ADVERTISEMENT
Article continues below this ad
For the first time in 18 years, the Celtics and Nets came head to head in a playoff series. This also immensely pressured the Nets to live up to their high standards and defeat the 7th seeded Celtics.
But the Boston Celtics have momentum on their side as they have just fought their way into playoff contention having just defeated the Washington Wizards. It was a treat watching Tatum drop 50 points against Washington. However, the Nets are nothing like the Wizards and this had everyone doubting their strength against Brooklyn.
ADVERTISEMENT
Article continues below this ad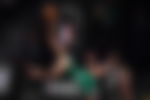 The Nets entered this game with a five-game winning streak backing them up. While it seemed like a one-sided affair and most could foresee a clean sweep for the Nets, the Celtics put up an incredible fight. In fact, NBA fans couldn't help but post their reaction to this incredible game.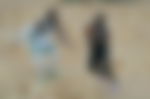 Twitter reacts to Brooklyn Nets' first milestone against Celtics
From the get-go, the Brooklyn Nets were trailing the Celtics. By half-time, Boston had managed to maintain their six-point lead with nine three-pointers. Jayson Tatum and Kemba Walker had taken matters into their own hands and started with a bang. But tables quickly turned in the third quarter. The Nets were able to gather themselves and get their much-awaited lead.
Although for a while there, it seemed like the Celtics had it under control; the Nets didn't let an obvious win slip away. With Kevin Durant as the lead scorer with 32 points, Kyrie Irving was right behind him with his 29 points. Even though James Harden had a slow start, he also finished the night with 21 points. Irving looked like he was unstoppable on the floor, and Twitter couldn't get enough of it either.
KD found his rhthym..

— 🏁 Jamal Crawford (@JCrossover) May 23, 2021
Only 5 players in the history of basketball.. have 3 chips & 3 finals MVPs. If @KDTrey5 gets this chip & and finals MVP… I said he starts to "inch" towards that conversation. https://t.co/vuTMLGfNYw

— Jay Williams (@RealJayWilliams) May 23, 2021
What I love most about this Nets juggernaut is not its indefensible triple star power. No, it's how hard and smart the Nets play on defense and how unselfishly and beautifully they move the ball on offense. Who knew? #NothingButNets

— Skip Bayless (@RealSkipBayless) May 23, 2021
No pressure on the Celtics at all.. And the way they are playing, you can tell.

— 🏁 Jamal Crawford (@JCrossover) May 23, 2021
Love seeing Jabari Parker out there.
He can help the Cs
✊🏿✊🏿

— Thon Maker ™ (@ThonMaker14) May 23, 2021
Brooklyn got the better players Boston got the better chemistry… Very interesting series….

— Dez Bryant (@DezBryant) May 23, 2021
Celts sent a double team to Kyrie and had to leave KEVIN DURANT open to get it done. team is god damn ridiculous.

— Rob Perez (@WorldWideWob) May 23, 2021
ADVERTISEMENT
Article continues below this ad
Brad Stevens seems to like what the Celtics did defensively tonight. He thinks they need to be a little better on the offensive end – combined with that level of defense – to take down these Nets.

— Marc D'Amico (@Marc_DAmico) May 23, 2021
The game ended with a 104-93 win for the Nets. This is a good start to a team predicted to most likely win the NBA Finals this season. However, what this game taught everyone is not to jump the gun. The Jaylen-less Celtics have shown promise of giving great competition to the Nets.
ADVERTISEMENT
Article continues below this ad
So, what seemed like an easy win for the Nets, the Celtics did give them a run for their money. This has only made this matchup more interesting.