'Keep Being Great': Dwyane Wade, Ja Morant & Other NBA Players React to LeBron James' New Movie Space Jam 2
Published 07/16/2021, 10:17 PM EDT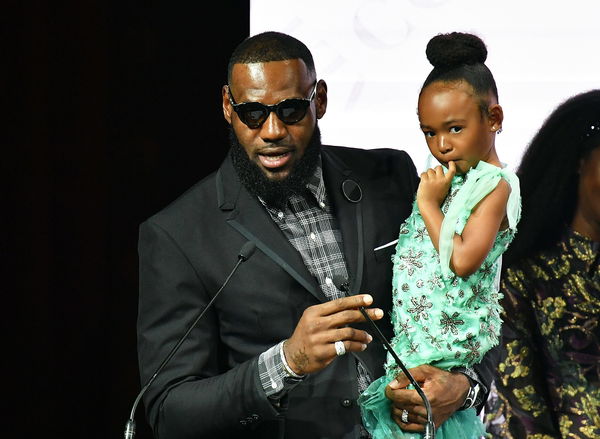 ---
---
It has been exactly 1.5 months since the Phoenix Suns knocked out the Lakers in an upset playoff victory. Ever since, the LeBron James fans were eagerly awaiting the release of Space Jam 2 to catch a fresh glimpse of their star. Since Bron is not part of the Team USA basketball team heading to Tokyo, the theatrical version is the only LBJ that's out for the show.
ADVERTISEMENT
Article continues below this ad
Just three days ago, the world premiere of the Warner Bros movie took place with LeBron showing up alongside his wife and daughter Zhuri. And now, it's July 16th and the movie is out in the theaters just as Bron's teammates build up the hype.
ADVERTISEMENT
Article continues below this ad
LeBron James' Space Jam is receiving extraordinary support from the NBA
King James is going bonkers, promoting his flick through back-to-back Instagram stories. And why wouldn't he, the 36-YO had this as his dream project with fellow business partner and producer Maverick Carter.
In his recent story, the 4x Champion expressed, "I've literally got a movie that dropped today, Space Jam: A New Legacy. Oh my goodness! It finally just hit me. I can't believe it, I'm so honored, so humbled. This is crazy, it doesn't make sense to me but I got so much energy today, I hope everybody go out, check it out in the movie theatres, HBO Max, wherever it's around you. Please check it out, I promise you won't be disappointed."
Well, it wasn't just LeBron James who was excited, but the entire NBA fraternity. From Dwyane Wade to Kendrick Perkins and Quinn Cook, everyone posted something to mark this important day in the legend's life. Take a look –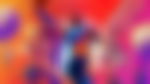 It's showtime for Bron and he has a message for his haters too
Apart from posting a 'mute story' and then correcting it with dropping the unmute version, Bron said many other things. The Lakers' leader extended his comments to target his haters as he added, "I'm just super hyped right now. I can't even control my energy right now, I'm watching my son playing a game of basketball in Georgia. My wife is right next to me, she's looking at me crazy because it's 8 O'Clock in the morning. Let me not forget, most importantly, my haters. I just want to say, I love you guys."
His Twitter feed is full of pictures with stars like Guillermo Rodriguez (TV Host), Zendaya (Actress), and also Chris Bosh. And adding flavor to all this is the recent release of Naomi Osaka's documentary under the banner of Uninterrupted Productions that recently hit Netflix. 
That's so much happening on the media side of LBJ's growing business. But a lot of the future of his film production will depend on the success/failure of Space Jam 2.
ADVERTISEMENT
Article continues below this ad
Space Jam 2 = 10/10 and LeBron's fifth ring in my personal record book.

— Ben Axelrod (@BenAxelrod) July 17, 2021
So what do you think, will the movie garner more such positive reactions? Help us know what you think about it in the comments below.
ADVERTISEMENT
Article continues below this ad
Watch this story – Fortnite Chapter 2 Season 7 Updates: What's in it for LeBron James fans?
Trending Stories