Kendrick Perkins Explains How Anthony Davis Might Be The Lakers' Trump Card in the 2021-22 NBA Season
Published 08/25/2021, 8:29 AM EDT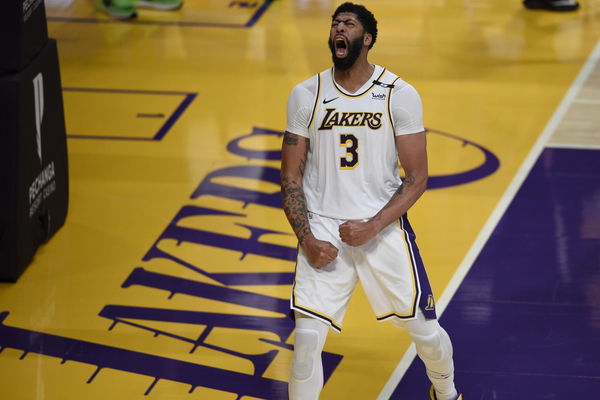 ---
---
The Los Angeles Lakers are going to be the most interesting team in the upcoming NBA season considering their highly active offseason. LeBron James finally got a third superstar, Russell Westbrook. And how their trio, alongside Anthony Davis, will play out is one everybody will be on the lookout for. It's true that LeBron and Westbrook have been taking over much of the headlines recently, but Anthony Davis should not be taken lightly either. In fact, Kendrick Perkins has full faith in LeBron's right-hand man.
ADVERTISEMENT
Article continues below this ad
Anthony Davis is more threatening than anyone else?
LeBron James and Anthony Davis' dynamic duo was a treat for all Lakers fans when they won the 2020 NBA championship. It is safe to say that both of them practically carried the entire team on their backs, getting the franchise's 17th title after a decade.
ADVERTISEMENT
Article continues below this ad
Unfortunately, the Lakers weren't even remotely that good last season. While fans were hoping for a second straight championship, the Lakers got kicked out in the first round of the playoffs instead. And Davis had to face a lot of criticism over it, even though the man was just injured.
If there is one man who shows blind faith in the purple and gold after Shannon Sharpe, it's Kendrick Perkins. And this time, too, he stood up to speak highly about Davis' capabilities.
On an episode of Road Trippin, Perkins explained, "We keep talking about how much firepower, the spacing, and all that. But who in the hell is going to stop Anthony Davis? Please, somebody, tell me that. … He doesn't say a lot, you know. But one thing I'm going to remind you all of is that he's not feeling this Giannis-related criticism. So I'm thinking, me personally, that Anthony Davis is going to come back next year on a whole other mission."
WATCH THIS STORY: Milwaukee Bucks vs Brooklyn Nets, Los Angeles Lakers vs Golden State Warriors & Other Exciting Matchups to Look Out for in Upcoming 2021-22 NBA Season
Can the Lakers rely on AD?
ADVERTISEMENT
Article continues below this ad
Although Perkins spoke his mind, Richard Jefferson did, too. Unless Davis, which is unlikely, plays like the third-best player in the league, he will not be able to show up for the Lakers in a crucial game like the NBA Finals, and against a team like the Brooklyn Nets.
Of course, this is all just speculation. We have seen AD pull off some wonderful performances in the court, and just because he sat out most of the last season, doesn't mean he has lost his touch.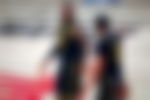 The super team that the Lakers have formed is one that has no option but to live up to expectations. If they don't, they should be ready to face the wrath of the public and analysts, ready to bite.
ADVERTISEMENT
Article continues below this ad