Kendrick Perkins Takes a shot at Sha'Carri Richardson After Sad Loss, Faces Backlash
Published 08/21/2021, 10:49 PM EDT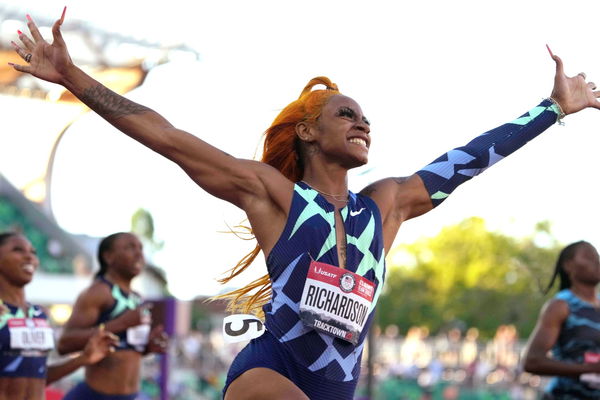 ---
---
The life of an athlete is full of trials. One moment, everyone sees you as a hero. However, that can change in a matter of seconds. Something similar happened with sprinter Sha'Carri Richardson after her loss.
ADVERTISEMENT
Article continues below this ad
On her return, Richardson finished in last at the Nike Prefontaine Classic. Likewise, the internet did not hold back against her after her poor showing. NBA analyst Kendrick Perkins joined in to take a dig at Richardson as well. But it did not garner the response he would have liked.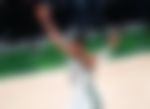 ADVERTISEMENT
Article continues below this ad
Kendrick Perkins not Afraid to Speak his Piece
Sha'Carri could not compete in the Tokyo Olympics after failing a marijuana drug test. On her return race, she lost to Jamaican Elaine Thompson-Herah. Moreover, as she came in last at the event, Twitter went off at her underwhelming performance.
Kendrick Perkins jumped in to speak a few words as well. He highlighted the fact that Sha'Carri Richardson lost to other Jamaicans during the race. His tweet received mixed reactions from the fans, most blasting him for misunderstanding the situation.
Perk has been quite active on Twitter in recent times. He has never been afraid to speak his piece. What's more, he is extremely confident in his predictions.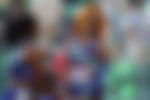 Recently, he even sparked controversy for saying that Team USA is not the best basketball team anymore. Hence, Perk has been saying quite a bit about any and every issue that comes up.
Sha'Carri Richardson Controversy
Sha'Carri took to smoking marijuana after the passing of her mother before the Olympics. The situation did not favor her, as she would later be banned from competing. At the time, the internet sympathized with the sprinter. However, she sparked controversy during the Olympics itself.
ADVERTISEMENT
Article continues below this ad
Jamaica went off in the Olympics. They took home a clean sweep. Richardson even congratulated them on their historic win. However, a day before the clean sweep, she tweeted, "Missing me yet?" Her tweet received tons of backlash as people thought she took away the spotlight from Team Jamaica.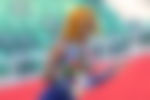 Later, Richardson addressed her tweet, saying taking away the spotlight was never her intention. After that, she showed confidence in herself, saying that her return will be great. However, things did not turn out as planned for her.
ADVERTISEMENT
Article continues below this ad
WATCH THIS STORY-  Luka Doncic, Giannis Antetokounmpo, and Other European Players Who Came to the NBA and Rose to Fame
This is what caused the fans to go off on Twitter, sparking her previous controversy.