Kevin Durant and Draymond Green Set The Record Straight About Rumored Warriors' Drama Back in 2018
Published 04/09/2021, 12:00 AM EDT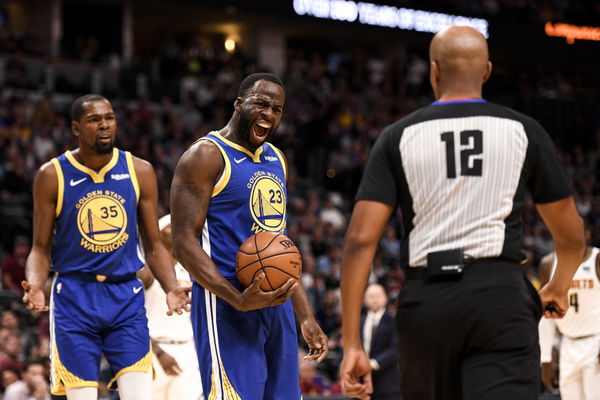 ---
---
The Golden State Warriors were a house of controversy when Kevin Durant and Draymond Green were teammates. From the get-go, Durant and Green had beef that is stirring up rumors even today. There were comments made by Steve Kerr that were taken out of context and even comments from David West that shook Twitter. However, Durant has lifted the lid on this mess and has dismissed a lot of the drama that was speculated to be going on with the Warriors.
ADVERTISEMENT
Article continues below this ad
From the time Durant joined the Warriors, he was poked for running after a team that is great before he joins them. He was ridiculed for it even when he joined them, leaving OKC. Unfortunately, Durant's stay with the Dubs wasn't as pleasant either.
From getting into minor and petty arguments with Draymond Green, it turned into something more uncontrollable. So much so, that one of their fights on the bench ended with Green getting suspended for one entire game.
ADVERTISEMENT
Article continues below this ad
Then, there were also comments from David West that insinuated that a lot more drama was going on among the Warriors. And if it ever came out, it would shock people to the core.
Warriors forward David West says there was a lot going on behind the scenes that people will be shocked about when it comes out.

— Marc J. Spears (@MarcJSpears) June 9, 2018
Nobody was left out of this controversy. Coach Steve Kerr was also pulled in for taking some of his statements out of context. In fact, Kerr was furious when it happened. But it looks like Durant wants to set the record straight.
Kevin Durant dismisses any additional Warriors drama
While disagreement with teammates is a part and parcel of the game, Kevin Durant to-date is confused about David West's comments. So recently, he came out and disregarded all the mystery West had put out.
"There's a narrative going around that 2017-2018, in the Warriors' locker room. There was so much stuff that they don't know about, right?" started off Durant. "I've heard this before. I'm trying to figure out, what's the sh– that people don't know about that's just, like, so secretive and confidential. I was wondering if you knew, you know, what [David] West and Steve Kerr meant and insinuated because I'm lost."
In fact, Draymond Green also agreed with Durant and claimed that he didn't know what West was talking about. "When D. West said that, my mom even asked me then, like, 'all of what going on?' And I was just like, 'ma, honestly, I don't know!'
ADVERTISEMENT
Article continues below this ad
"Like, I ain't know nothing was going on between y'all and them, and I was like, 'ma, honestly, I don't know'… and so I said all of that to say — I still don't know all the stuff that was going on!"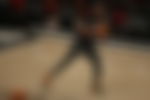 With Green still with the Warriors and KD with the Nets, both of them seem very content with where they are. But do you believe that we know everything that went down with the Dubs back then? Or are they still hiding something?
ADVERTISEMENT
Article continues below this ad
Read also- Draymond Green Goes Down Memory Lane, Feels Fans Are Unappreciative of Warriors' Past Championships