Kevin Durant and Other NBA Stars Left in Awe as Gervonta Davis Knocks Out Opponent in WBA Lightweight Championship 2022: "Let's Get It Tank"
Published 05/29/2022, 10:00 AM EDT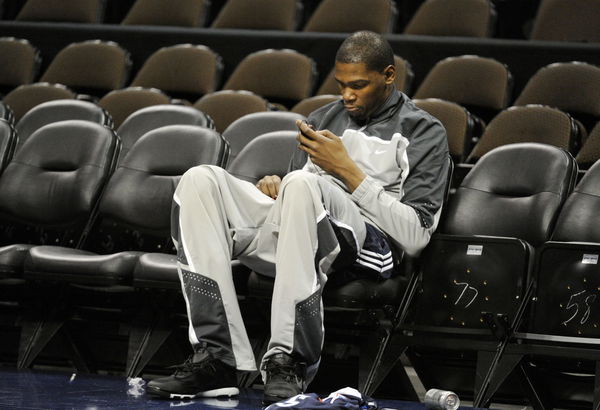 Gervonta Davis and Rolando Romero faced off on Saturday for a 12-round boxing match. Fans and other boxers waited for this battle, and it ended with a huge highlight. The fight seemed pretty steady in the first two-three rounds, though it picked up its pace after.
Davis landed a left hand on Romero, knocking him out and winning the fight. The punch came out of nowhere. Romero managed to get up but the referee knew he couldn't fight further. Right after the knockout, athletes around the world reacted on Twitter. Kevin Durant was more excited about this fight than anyone.
ADVERTISEMENT
Article continues below this ad
Kevin Durant was rooting for Gervonta
Durant loves Twitter and even during the fight he showed his fans how hyped he was. Big-time boxing fights attract famous athletes and Romero versus Davis was one of them. The fastest hands in boxing, Ryan Garcia, was in attendance as well.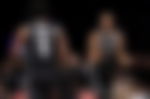 Kevin was excited in the end after the left punch, naming it 'The left missile'. There were mixed predictions before the fight, but Romero seemed to be the underdog.
Nobody better…. That left is a missle. Stay away. ⚠️⚠️⚠️⚠️

— Kevin Durant (@KDTrey5) May 29, 2022
I be talking to the tv like I'm the Cut man. 🗣 Lets get it Tank

— Kevin Durant (@KDTrey5) May 29, 2022
KD loves diving into other sports and sharing his opinions on them on Twitter. Apart from boxing, Durant likes to play football and baseball. Indulging in other sports is sort of a relaxing stage in players' offseason time. Apart from KD, KJ Martin was cheering for Gervonta too. A fight like this was definitely worth a watch.
ADVERTISEMENT
Article continues below this ad
Durant interacts more on Twitter
KD's love for Twitter is known to every NBA fan. Be it fans criticizing him or any hot take, Kevin always responds. A lot of big-caliber players like him don't go in on Twitter as much as he does. But for Durant, Twitter is a great place for him to interact with his fans.
WATCH THIS STORY: "Wish This Guy Never Got Carried to a Ring": NBA Fans Rage as Kevin Durant Sparks Heated Debate With "Little Man" Comment
ADVERTISEMENT
Article continues below this ad
There are critics who question KD's statements, but instead of answering such comments in a post-game conference, he would take it to Twitter. Durant has been on the platform since the very start and is still very active on it.
What did you think of the KO win for Davis? Let us know in the comments below!
Edited By: Arunaditya Aima