Kevin Durant Declares His Love for Former Teammates in the Golden State Warriors
Published 12/21/2020, 11:00 PM EST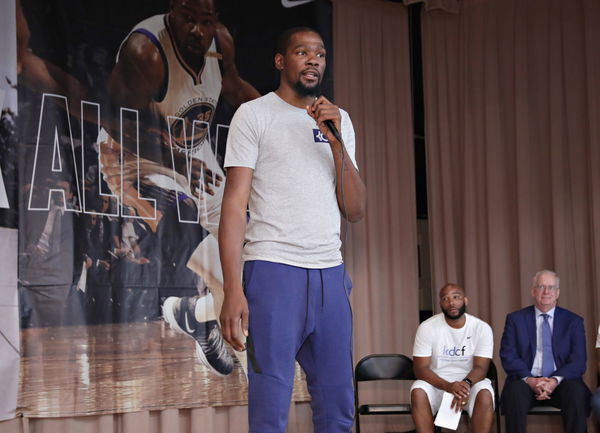 ---
---
Kevin Durant received nothing but success during his three seasons with the Golden State Warriors. Who can say that in their first three seasons with a franchise, they've appeared in the finals on all three occasions and even won two consecutive titles? Well, Durant can. Both times, he was also given the Finals MVP award. So why did he leave?
ADVERTISEMENT
Article continues below this ad
From afar, it looked like his departure was quite the scandal. There were rumors that he and his former teammate, Draymond Green, weren't getting along. Then came along his ruptured Achilles in Gam 5 of the 2019 NBA Finals against the Toronto Raptors, which was the cherry on top.
However, it looks like Durant still has a great relationship with most of his Golden State teammates and he is proud of his time with the Warriors.
ADVERTISEMENT
Article continues below this ad
Durant's relationship with former teammates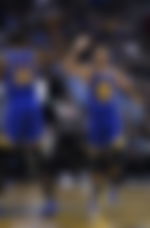 Fast forward by 18 months, and Durant is making his much-awaited return after tearing his Achilles in 2019. Ironically, his debut with the Brooklyn Nets will be against the Warriors. But before his game, he opened up about talking to and still meeting his Warriors teammates, including Draymond Green.
"I keep in touch," Durant told NBC Sports Bay Area's Kerith Burke on Dubs Talk. "I've seen Draymond. We saw each other at a restaurant. It's good to see him and his family. I talked to Steph a couple of times. It's good to see from afar, see that everyone is doing well, and realize that these bonds that we created will never be broken no matter what jerseys we have on, no matter what part of the country we all live in."
Kevin Durant will always be a part of the Golden State Warriors
Durant further listed down the names of his teammates and said,  "From Shaun [Livingston] to Andre [Iguodala], JaVale [McGee], Steph, Klay, Jordan Bell, Omri [Casspi], Nick Young; when you see guys you won a championship and had long playoff runs with, you have a different connection. I'm very grateful for my time in the Bay Area and I'll always be a Warrior in my heart."
ADVERTISEMENT
Article continues below this ad
After watching the two-time MVP show his dominance in the preseason, there is no doubt fans will see Durant wreak havoc in the Eastern Conference. How magical will the KD-Kyrie Irving combo be?
ADVERTISEMENT
Article continues below this ad