Kevin Durant Finally Unveils His Love-Hate Relationship With French Players That Triggered His Trash Talking vs Knicks' Evan Fournier
Published 03/23/2022, 6:30 PM EDT
Kevin Durant loves to talk trash, and he has the game to back it up. He is not shy about letting people hear it. Be it a fan or player, Durant doesn't back down. If you ever talk trash to KD, he will come at you with all his might. Recently, it was the French player Evan Fournier, who was at the receiving end.
Durant has had a special affliction towards French players, especially after the Olympics loss. The French players went at Team USA and this was in the back of his mind. And in the Olympic finals, he showed them why it's wrong to talk trash to KD. Durant led Team USA to victory and clinched his third gold medal in a row. Interestingly, Durant still makes sure he torches them every time they meet in the NBA.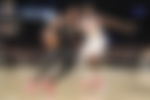 Kevin Durant reveals his love-hate relationship with the French players
ADVERTISEMENT
Article continues below this ad
Durant was on his podcast, and he addressed the incident with Evan Fournier. He says, "I said he was a mini… just something about the France team, they beat us in the Olympics. I just don't like anyone of them. Like I respect them and they are all great dudes and if I see them off the court, I give them all big hugs"
WATCH THIS STORY: Superstars who scored 50 points in the most bizarre month in NBA history
ADVERTISEMENT
Article continues below this ad
"But it's one of those teams, those players that I don't like… It's just like I want to beat them and do it in great fashion every time because they beat us in the Olympics"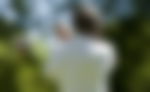 ADVERTISEMENT
Article continues below this ad
In the game against the New York Knicks, Durant hit a shot over Fournier and he called him tiny as he went back on defense. He still remembers the French team beating them in the Olympics and every French player has a target on his back every time they meet Durant. The French players will now have to be careful, or Durant will put them in a highlight reel.