Kevin Durant Hails Magic Johnson Followed by Michael Jordan for Paving Way for Player Brands in NBA
Published 03/15/2021, 6:48 AM EDT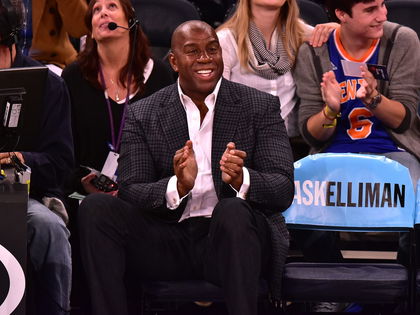 ---
---
Magic Johnson was one of the greatest players in the history of the NBA. Johnson paved the way for several legendary figures such as Michael Jordan, Kobe Bryant, LeBron James, and others. For many, Magic and Larry Bird were the stars that could transcend beyond the NBA, and Kevin Durant certainly thinks so too.
ADVERTISEMENT
Article continues below this ad
KD pays his respect to Magic Johnson
Kevin Durant had a discussion on his podcast about what Magic Johnson has done for the game. Durant believes that Johnson was the first major superstar with a brand. He also hailed Johnson for being able to let his brand transcend the NBA. KD noted that while Jordan followed Johnson in that vein, Magic's impact was unbelievable.
ADVERTISEMENT
Article continues below this ad
KD said, "They don't realize, as far as having an individual brand in the NBA, a new league at the time, Magic was the first guy to be a national brand at the time, then MJ came after. That kind of started the trend with guys, and basketball being a global sport because of guys like Magic being a pioneer. He meant a lot to the game, I can't wait to watch that doc… Especially after the Last Dance, I know a lot of docs will be competing with it."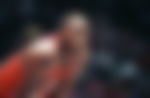 Johnson was an LA Laker his entire NBA career. Throughout his tenure, he was a multiple-time All-Star, three-time MVP, and five-time NBA champion. But off the court, Johnson was one of the most recognizable figures in the NBA, setting the standard for players. Johnson's name became so big that he was no longer just a 'basketball player'.
Magic and Mike paved the way
ADVERTISEMENT
Article continues below this ad
Johnson was also a reason for the NBA's popularity increasing. Before Michael Jordan entered the NBA, Johnson was emerging as one of the premier talents in the NBA. And during the late 1980s, Johnson, along with Larry Bird and Michael Jordan, helped the NBA reach the zenith of worldwide popularity.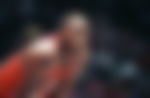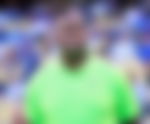 Is Magic Johnson one of the greatest of all-time? He was a revolutionary figure for the NBA. While he doesn't get the credit that he deserves, Johnson is acknowledged as a trailblazer in the history of the NBA, and he will be remembered as one of the best guards of all-time.
ADVERTISEMENT
Article continues below this ad