Kevin Durant is the Only 'Unselfish' Player in Brooklyn Nets New Trio, Claims Charles Barkley
Published 01/15/2021, 12:58 AM EST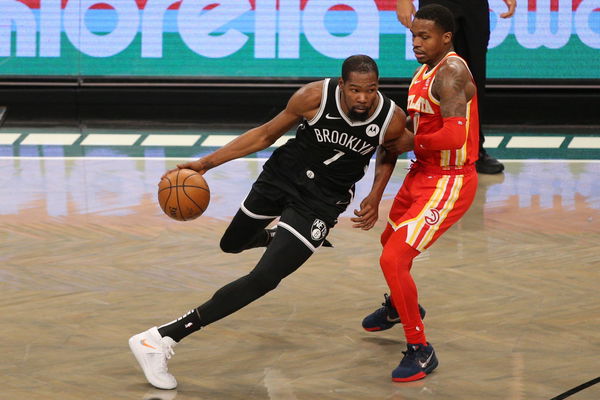 ---
---
The Brooklyn Nets recently made one of the biggest trades in NBA history. On Thursday morning, news broke that the Nets had traded several players and picks to the Rockets in exchange for superstar James Harden. The 'Beard' had demanded a trade prior to the start of the season as there were several changes made to the Houston Rockets organization.
ADVERTISEMENT
Article continues below this ad
Chuck not impressed with the new trio in Brooklyn
NBA legend Charles Barkley reacted to the trade and unlike most people, he is not very excited about the new trio of Harden, KD, and Kyrie Irving. He believes that other than KD, no one in the trio has proven that they care about the team over their own numbers. Furthermore, he is unsure about the trio sharing the ball efficiently.
ADVERTISEMENT
Article continues below this ad
Barkley said, "The only one of those three guys who has proven to me he's not selfish and not a 'me guy' is KD. KD went to Golden State and he sacrificed. James Harden and Kyrie Irving have never shown me 'no I just want to win, that's the most important thing'." 
Barkley further questioned whether Kyrie and Harden would be willing to get less of the ball and play more defense as long as it meant that the team would win. He doesn't think that the two will sacrifice their personal success and numbers for the good of the team.
"You got KD, he's unselfish. The other two guys proved to me they just care about their number. I don't think they're going to make the sacrifice. They're going to get less shots. Are those two guys going to say 'you know what, I'm just going to play hard and play defense and not worry about my individual number'? And to me, that's a hell no."
Brooklyn Nets must get trio to play together.
Barkley further remarked, "I think they are sick of Kyrie already. We've got to make this James Harden trade because we cannot count on Kyrie."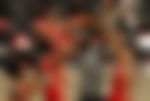 Barkley made some valid points with regards to the new trio. Harden has been an offensive juggernaut since he joined the Rockets. However, he was the primary ball-handler for them. Additionally, Harden fell out with several All-Star teammates like Dwight Howard, Chris Paul, and Russell Westbrook.
ADVERTISEMENT
Article continues below this ad
Kyrie has also been a locker room problem for much of his career. He fell out with his teammates such as LeBron James in Cleveland, and Jayson Tatum in Boston. However, Irving and Durant are very close friends, and perhaps that friendship can help matters of chemistry in the team.
Can the new-look Brooklyn Nets reach the NBA finals? With one of the best trios in NBA history, they have a real chance. However, they must figure out their chemistry concerns as the season goes forward.
ADVERTISEMENT
Article continues below this ad
Trending Stories