Kevin Durant Obliterates Knicks' Evan Fournier for Having Too Much Swag: "You Just Wanna Beat His A** Everytime"
Published 03/23/2022, 5:30 PM EDT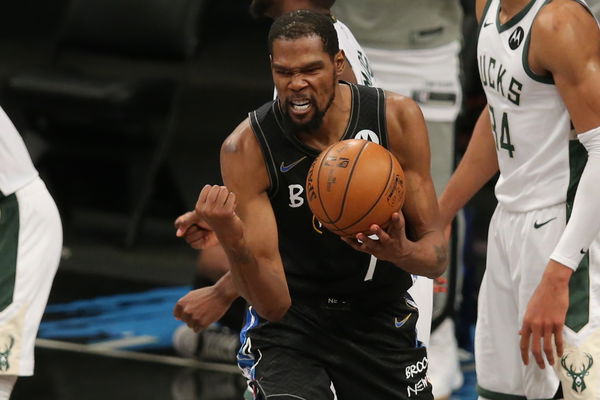 Kevin Durant has taken another opportunity to take a shot at Evan Fournier just days after belittling him on the court. As we know, KD has been a prolific scorer all his career, and he has shown signs of his best this season as well. On 13th March, the Nets hosted the Knicks and KD dropped a masterclass of 53 points.
ADVERTISEMENT
Article continues below this ad
In those 53 points, the most viral 2-point jumper made was over Evan Fournier when KD trash talked with the French guard. KD went full on French when he insulted Fournier.
ADVERTISEMENT
Article continues below this ad
Kevin Durant literally said, "trop petit." Which is French for, "too small". He also did his hand gesture to show how 'small' he called Evan. This was not their first altercation. Last year during the game Evan Fournier trash talked with KD and the two had to be separated. Once again, KD mentioned him giving us another punchline in his trash talk list with Evan Fournier.
Kevin Durant 'hates' Evan Fournier's swag!
In the long tale of KD vs Fournier trash talk, KD adds another segment. Recently on The ETCs podcast, Kevin talked about getting double teamed, fined, meme'd and winning the player of the week with Eddie Gonzalez. No surprises that the podcast had the mention of Evan Fournier pretty early.
Eddie asked about the fact that KD did not speak French and specifically said that one phrase in French just to belittle Fournier. To which KD replied he called him a mini.
He talked about Evan, "He just plays with swag. He plays with a lot of swag. Sometimes if he is knocking down shots taking on a run, it can be annoying just to see how swaggy he is. Always liked his game but playing against him you just wanna beat him. He one of those guys like you just wanna beat his a** everytime."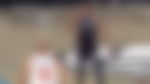 ADVERTISEMENT
Article continues below this ad
Before this, KD also mentioned why he just did not like any of his French teammates
Kevin admitted, "There's something about that France team. They beat us in the Olympics. I just don't like any one of them. Like I respect them and they all great dudes and if I see them off the court, I'll give them all a big hug. But it's like that team, players I just don't like."
WATCH THIS STORY: KD fouls Fournier during France vs USA.
ADVERTISEMENT
Article continues below this ad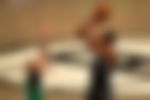 Durant and Fournier are city rivals and their trash talking incidents just bring an extra spice in the Knicks vs Nets games. These two sides are yet to play one last time in the regular season. Only time will tell if we will get to see another trash talking episode between the two.