Kevin Durant Once Expressed Sadness as a Top NBA Star: "Am I Gonna Be Alone Forever? Am I Gonna Have Kids? I Feel Like There's No Hope. But I Still Gotta Have Faith."
Published 12/05/2021, 7:30 AM EST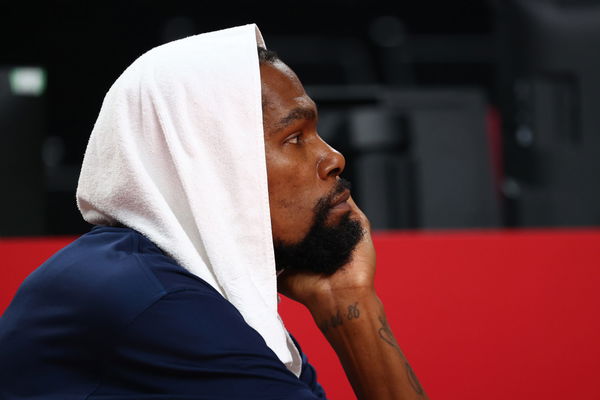 Kevin Durant has never made much noise about his love life. However, GQ did cover an interview back in 2015 where he discussed some of his experiences regarding his broken engagement with former WNBA point guard, Monica Wright as well as his perspectives on love.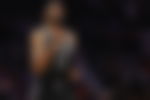 Kevin Durant and Monica Wright's engagement lasted only a short time
ADVERTISEMENT
Article continues below this ad
As one of the most popular and most successful players in NBA history, Durant has performed at his peak on the court and made the best deals off it. However, this interview presents a subject that is very personal to Durant.
During the interview, this was Durant's answer when he was asked about his proposal to Monica Wright:
"We were just hanging out, chilling. And I felt the energy. I felt I need to do this right now. And I just did it. I was like…We're engaged right now? We're about to get married? So I was just like, cool! I love this girl. But I didn't love her the right way."
However, the couple split up after some time. He explained that he was still recovering from it.
During the McDonald's High School All-American Game in 2006, Monica Wright, an ex-WNBA player, became friends with Durant. She was asked about the same in an interview with Risen Magazine after their breakup.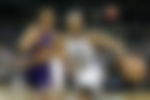 She mentioned compromising herself as a woman. She had to face a lot of criticism for ending the relationship during the breakup. However, she said: "I think God had my back".
ADVERTISEMENT
Article continues below this ad
Currently, Durant is focused fully on his career and making the most of it. From becoming one of the richest players in NBA history to giving an iconic performance on the court, there is no doubt he is doing well for himself.
Please let us know what you think about Durant's breakup and his current life.
ADVERTISEMENT
Article continues below this ad