Kevin Durant Opens up on LaMelo Ball's Decision to Play Overseas Before NBA Draft 2020
Published 12/20/2020, 10:39 AM EST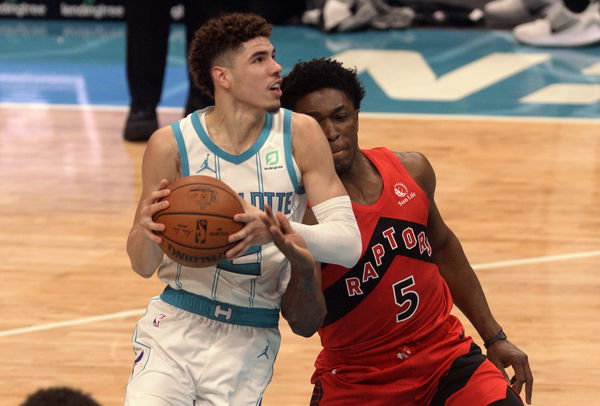 The term one-and-done is usually in reference to college basketball, meaning that college was just a one-year pit stop for young players. Immediately after, they could be eligible for the NBA Draft. However, the rules changed way back. This is a door that brilliant players like Kevin Durant have walked through, but now, players like LaMelo Ball have chosen to take another way.
ADVERTISEMENT
Article continues below this ad
Where all has LaMelo Ball played?
Melo did not follow the typical path most NBA players do, and strayed even from the path of his elder brother, Lonzo Ball. He did not play at any of the top colleges but took another route instead. Not only that, but he also became the youngest player, at 16 years, to play overseas. Despite doing that, he was one of the top prospects in the 2020 NBA Draft.
ADVERTISEMENT
Article continues below this ad
As the youngest brother, LaMelo had always played with players older than him. And as soon as his sophomore year ended, his father LaVar Ball pulled him out of high school so he could play with his brother LiAngelo Ball. Both the brothers went to Lithuania and signed with Prienu Vytautas.
He also played in Australia, where his brief time also brought him a lot of success. Even though LaMelo did not get to play a lot in that team, it still shows it only helped him become a better player. This is something every NBA team saw in him, which is what created all the hype around him.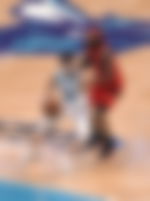 Does playing overseas make him a better player?
On Kevin Durant's podcast, he was asked whether according to him, which is the better way of entering the draft?
ADVERTISEMENT
Article continues below this ad
Durant stated, "It doesn't really matter if you're that good, to be honest.
"It's just a decision if I want to make some money or not. At that point, you're going to be the best player in every team you play on and you're just waiting for a year to get to the league. So I think either route is cool. LaMelo would have been great for the whole country, playing at college for a year. Obviously, that would have made him a lot of money that would have bought them a lot of views and eyes on the game.
"But going overseas, going pro, and learning the game early is definitely more beneficial. Coming a bit more mature than some of your peers. I think that helps as well," he explained.
ADVERTISEMENT
Article continues below this ad
Now part of the Charlotte Hornets, he is showing some promise as a rookie. In the preseason, he showed up a little slow, but we'll only know how he fits there when the regular season begins.