Kevin Durant Reveals He Was Never Jealous of Steph Curry at Warriors; Blames Media for Breaking the Team
Published 07/17/2021, 12:37 AM EDT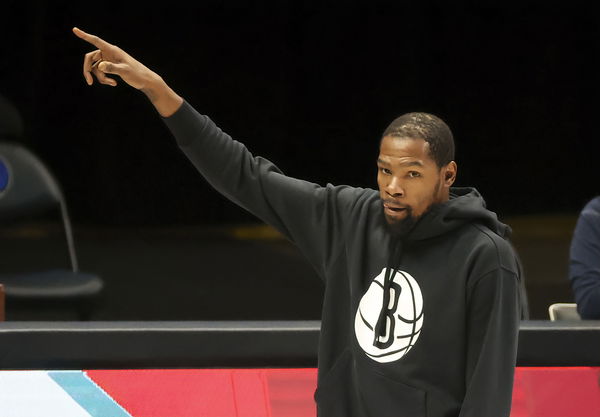 ---
---
Kevin Durant arguably had his best scoring postseason with the Brooklyn Nets. In his first season back, Durant almost single-handedly carried the Nets over Milwaukee. However, his foot became the reason he couldn't take them past the Bucks.
ADVERTISEMENT
Article continues below this ad
KD signed with the Nets in 2019 after leaving the Golden State Warriors. He was part of the dynasty as he won 2 championships in his 3 years with the organization. While his run with the Bay is legendary, there is more talk about why KD left the Warriors in the first place.
There were a number of reasons that came out. His argument with Draymond Green, being jealous of Stephen Curry, and also him having issues with Warriors fans. However, Kevin Durant spoke and cleared all these speculations.
ADVERTISEMENT
Article continues below this ad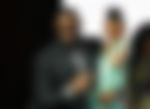 Kevin Durant says he had no issues with Curry or the Fans
In a conversation, KD clarified that he had no issues with the fans at arenas or even Stephen Curry. He claims that the media created narratives about him, and the people believed it. Notably, he spoke about Ethan Strauss' book getting more value to his own words.
Media played a big part in the Warriors breaking up. However, Kevin Durant got all the heat. Kevin Durant commented on this and said: "Like, I don't give a s**t about what people gotta say who the better on the team. That s*it never mattered to me. Over time, you'll just just got irritated with the media and you tried to blame this s**t on me like I was creating these stories" 
Kevin Durant says he never had an issue with Warriors fans, Steph Curry, or getting love from them and them kids just kept on trying to tell him how he felt 🤦🏽‍♂️ pic.twitter.com/AOwCziEq6f

— Tomer Azarly (@TomerAzarly) July 16, 2021
Durant also said that he addresses the media breaking up the team, but he did not take it personally. On the other hand, he feels the people took it personally.
KD went on to defend his side, saying that he got nothing but love from the Warriors fans. His jerseys were all around the arena, and he had no issues with them.
The media just created narratives against him. He could not wrap his head around the fact that people believe Ethan Strauss over him. He said: "So Ethan Strauss wrote a book about I was saying I was pissed about hadn't getting love from the fans, I'm jealous of Steph. Like you believe Ethan Strauss over me! That's the biggest question to me."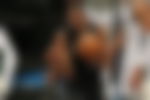 Why did KD leave the Warriors?
Kevin Durant never felt like he was a part of the team. In an interview with The Wall Street Journal, he said: "I came in there wanting to be part of a group, wanting to be part of a family, and definitely felt accepted, but I'll never be one of those guys. I didn't get drafted there… Steph Curry, obviously drafted there. Andre Iguodala, won the first Finals, first championship. Klay Thompson, drafted there. Draymond Green, drafted there. And the rest of the guys kind of rehabilitated their careers there."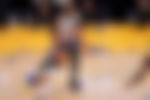 Durant added: "As time went on, I started to realize I'm just different from the rest of the guys. It's not a bad thing. Just my circumstances and how I came up in the league. And on top of that, the media always looked at it like KD and the Warriors. So it's like nobody could get a full acceptance of me there."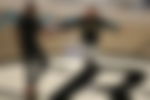 While on the First Take, KD said that his argument with Green impacted his decision a little as well. Moreover, on-court, he faced issues with the offense and said that it would only work in the first two rounds of the playoffs. Later, he had to create his own offense and score.
Despite all the drama that went through, Kevin Durant showcased his talents with the Warriors in the best way. He won his first-ever championship and went back to back. In addition, he won finals MVP in both the finals, making him just the 6th player to do so, first since LeBron James with Miami.
ADVERTISEMENT
Article continues below this ad
Do you think Durant could have won more with the Warriors? Let us know in the comments.
WATCH THIS STORY–  Giannis Antetokounmpo's Sensational Block, Devin Booker's Insane Fadeaway, & Much More from NBA Finals Game 4
ADVERTISEMENT
Article continues below this ad