Kevin Durant Seems to Have Given Up on the Nets as His Actions Send NBA Twitter in a Spiral
Published 06/23/2022, 10:00 AM EDT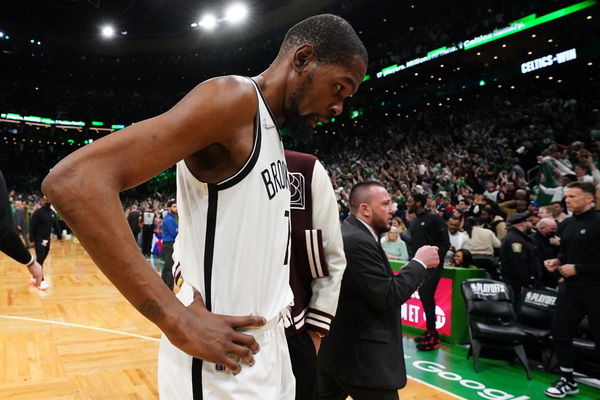 Embarrassment loomed over the Brooklyn Nets after their playoff disaster this season. With the powerful duo of Kevin Durant and Kyrie Irving set to go off, the Boston Celtics however, blew them away. Now, Irving's situation is growing worse by the day with teams fighting to acquire him.
At this time, Durant would likely be active in finding the right pieces. However, the story couldn't be any more different. Only a few seasons back. Brooklyn looked like the biggest powerhouse in basketball. The Slim Reaper and KAI shocked everyone as they joined forces together.
And if that wasn't enough, even former MVP James Harden came in the next season. The Nets were at a high and had all the tools needed to win. But good things don't last long, and the Nets' luck ran out. The Beard went his way and joined Joel Embiid at the Philadelphia 76ers.
ADVERTISEMENT
Article continues below this ad
Moreover, Kyrie Irving's departure also looks to be around the corner. And it seems all of this has weighed down on Durant.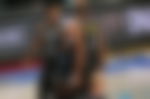 Kevin Durant not making any efforts?
The Nets are arguably in a living nightmare as their core is close to slipping away. After their mastery in making an offensive powerhouse, their recent failures have changed the whole scene. And Durant is reportedly tired of it. The former MVP is seemingly showing no interest in making an effort to make the Brooklyn Nets a title contender for the coming season.
The recent reports are bound to make Brooklyn fans scream out in agony. As the leading star, Durant can likely make moves around the organization. But he doesn't seem to be taking up the job. Despite all the talk, KD has apparently made no efforts in signing someone new just yet.
ADVERTISEMENT
Article continues below this ad
While it may seem like he has given up right now, it is too far early to tell. Still fresh after the playoff sweep, Durant has a lot to bear. The possibility of Irving leaving can become a huge predicament for the Brooklyn Nets. And it is likely Durant will be active when the time comes. With a legacy still to protect, the Slim Reaper probably won't be one to let go.
WATCH THIS STORY – 5 best Memes on Chris Paul Choking Yet Again in the NBA Playoffs
ADVERTISEMENT
Article continues below this ad
After falling just short of another scoring title, Kevin Durant is still one of the most lethal offensive weapons in the world. With some spicy free agents on the market, Durant is potentially enough to attract them to Brooklyn.
Do you think Kevin Durant can do it all alone for the Brooklyn Nets? Let us know your views in the comments below.