Kevin Durant Tattoos: A Look at All of the 15 Tattoos of the Brooklyn Nets Star
Published 08/09/2021, 3:30 PM EDT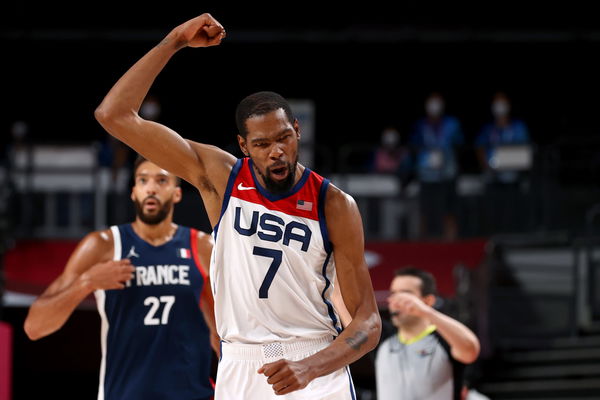 ---
---
NBA players are not new to the concept of tattoos. Most have tattoos that are quite visible. However, that is not the case with Kevin Durant. He has tattoos in places that are not decipherable. Given his religious beliefs, he's based a lot of tattoos on that.
ADVERTISEMENT
Article continues below this ad
Durant has never been a guy with flashy tattoos. He does not reveal a lot of his tattoos either. But, he has a good amount of ink on his body. From Jesus Christ to an Angel, here are Kevin Durant's tattoos.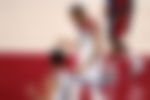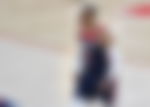 ADVERTISEMENT
Article continues below this ad
Kevin Durant leg tattoos
Kevin Durant has an enormous portrait of Tupac on his left calf. Tupac inspired Durant with his political work and attitude, which is why he got the tattoo of him. He relates it to himself and learns from Tupac and his firm beliefs..
'Slim Reaper' has the tattoo of singer Rick James on his left thigh. Durant is a firm believer in doing what seems right to him. During his childhood days, this singer inspired him, and has been an important part of Kevin's life ever since.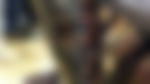 He also has a lion tattoo on his right calf, signifying pride and self-confidence.
Durant's chest tattoos
KD has reserved his chest inks to honour the people most important to him. Notably, his grandmother Barbara, and his mother Wanda. He has a tattoo on his left peck dedicated to his grandmother. It is a dove bird with the words Barbara. The dove signifies love, and Barbara is to honour his grandmother, who took care of him when his parents got divorced.
On the right side he has a Rose, and the words Wanda. Durant's mother is the most important person in his life. He gave an emotional speech about his mother when he won the MVP award. From feeding him to taking him to practices, his mother did everything to make sure his dreams come true. That is why Kevin Durant referred to her as the real MVP.
Kevin Durant stomach inks
Kevin is a religious person, and his stomach tattoos are a clear representation of it. He has a biblical inscription along with a Cross on his stomach. This signifies his religious background and his belief in Christianity.
On the lower side of his stomach he has the phrase "Walk By Faith, Not By Sight." This is yet another tattoo dedicated to his religious beliefs. Speaking to Beyond the Ultimate, he says: "I read my Bible now all the time. The movie, The Book of Eli, inspired me. The Bible both pumps me up and balances me to play my best, but it also tells me more about the Lord and how I can live for Him and what all He has done for me."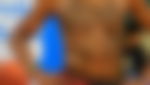 He then has a curly 'W' on his stomach. This is a tribute to his hometown, Washington. In addition, it is also the logo of the Washington Nationals.
Durant has a huge tattoo of a hut with the number 301 below it. Apparently, out of all his tattoos, the one that hurt the most is this one. It is close to the 'W' tattoo, so it could be a representation of his ancestral home. It also has a manly figure tattooed on the front.
Another tattoo the 'Slim Reaper' has an unclear tattoo which reads 'Work brings…….' The rest of the tattoo is unclear.
'Slim Reaper' with an Angel tattoo
Durant has his back covered with inks. Notably, an angel tattoo on his upper back. The angel is holding a basketball and has the number '35'. The angel signifies good luck while basketball is symbolic of him being blessed with success in basketball. 35 is KD's number.
ADVERTISEMENT
Article continues below this ad
Above that, he has a distinct 'Maryland' tattoo. This is a tattoo to pay homage to his home state.
The Lower side of his back goes back to his religious side. He has a biblical inscription on the right side. And, on the left, he has the portrait of Jesus Christ. This signifies his firm belief in religion and being a son of god.
What do you think of Kevin Durant's tattoos? Let us know in the comments below.
ADVERTISEMENT
Article continues below this ad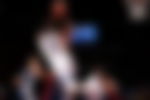 WATCH THIS STORY-  Michael Jordan, Kobe Bryant & Other NBA Superstars That Have Stunned us With Their Dunks at Olympics