Kevin Durant's Mother Battling Poverty but Teaching Her $200 Million Worth Son the Value of Money Is a Must Read Story on Women's Day
Published 03/08/2022, 12:13 PM EST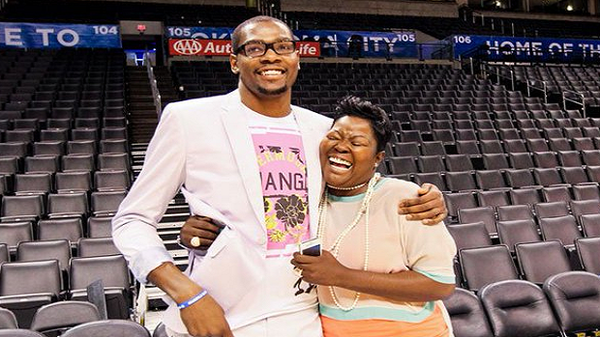 Everyone's mother is inspiring in more ways than we can imagine. Our favorite NBA stars are no different. One such NBA great is Kevin Durant. KD has had a brilliant career of 12 years. He has two NBA championships to his name. Additionally, his numbers over the years have been as good as anyone in the league. He is a member of the NBA 75th anniversary team as well. Not only is he among the NBA greats, but he is also a millionaire and is worth $200 million.
In 2014, Kevin Durant won the season MVP and was emotional during his speech. KD showed his gratitude and thanked his mother who has been with him through thick and thin.
ADVERTISEMENT
Article continues below this ad
Mom's precious words made him 'Kevin Durant'
Kevin Durant's mother Wanda Durant has been a big influence on how KD has turned out. He has said repeatedly how important it was for him to learn the value of money when he started his career. Especially at the stage when he tasted success. 
"I wanted him to realize you have worked hard," Wanda says, "and it is OK for you to enjoy yourself because of your hard work. But it is also imperative that you prepare for your future."
Watch: Top 5 welcome to NBA moments for stars like Kevin Durant and others.
KD also mentioned the same thing. He said that she also made sure to teach him the value of money after learning from her own experiences when Wanda herself did not know any better in her younger years. Wanda did not let KD experience any hardships she faced by teaching him the value of financial planning.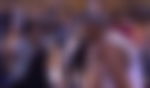 KD was raised in a single parent household with two more of his siblings. During his speech, Kevin said his mother worked so hard to provide for the present because she couldn't plan for the future.
Wanda once admitted, "As I reflect back on those times, I did have a little that I could have put away for twenty to thirty years down the road. But because I didn't have an understanding of what money could do, other than to provide the necessities of life, that's where I was."
ADVERTISEMENT
Article continues below this ad
 read more: KD and Brooklyn Nets' season struggles.
Durant says that his mother has a much better understanding of money now. And because of her experiences, so do KD and his siblings.
ADVERTISEMENT
Article continues below this ad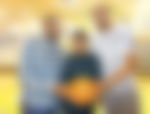 The sacrifices and the hardships faced by Durant's mother have been turned into a feature film, "The Real MVP: The Wanda Durant Story." Wanda is no less than a super mom. She travels as a motivational speaker and a philanthropist. Her contributions to KD and many others' lives are priceless. Not only Kevin, but all NBA fans thank her.