Kevin Garnett Admits He Misses His 'Little Bro' Kobe Bryant
Published 05/14/2021, 6:17 PM EDT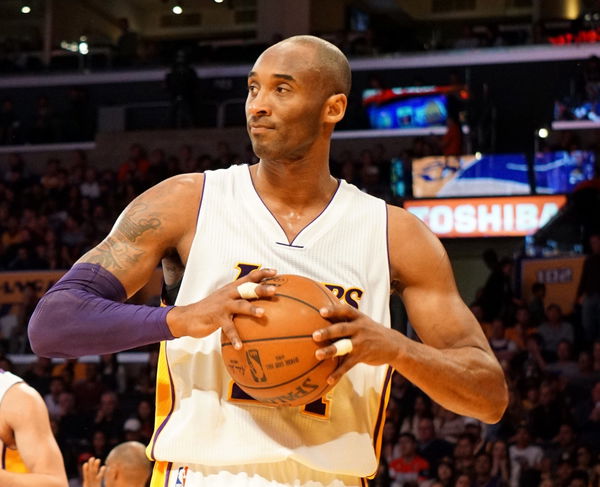 ---
---
The NBA has seen its fair share of talented players coming straight out of high school. Be it current Lakers' superstar LeBron James or former All-Star center Dwight Howard. But arguably the two most influential players in the same category were Kobe Bryant and Kevin Garnett.
ADVERTISEMENT
Article continues below this ad
While the NBA did allow high schoolers to declare for the draft, no high-schooler had declared for the draft since 1975. But KG took a gamble on himself and declared for the 1995 draft. Garnett was drafted as the 5th overall pick by the Minnesota Timberwolves.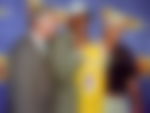 While KG got it done being drafted by the Wolves, another high-schooler was getting ready for the upcoming 1996 draft. Kobe Bryant had impressed in workouts before the draft but ultimately was selected as the 13th pick. He was eventually traded to the Lakers.
ADVERTISEMENT
Article continues below this ad
These two high school players transformed into dominant players on the court. While Garnett was a defensive beast and a dominant rebounder, Kobe was fearless, and developed into a great two-way player.
Kevin Garnett speaks about his relation with Kobe Bryant
While they developed into dominant players, KG and Kobe got along quite well. There were many parallels in both their careers. Both of them started out in the NBA after coming out of high school directly. Both of them were pretty intense on the court and always had the drive to be the best.
Despite playing against one another in the NBA finals, 'the Big Ticket' and Black Mamba always had mutual respect for one another. In a recent press conference, Garnett spoke about the special bond he shared with Kobe.
ADVERTISEMENT
Article continues below this ad
"Kobe Bryant was a little bro to me. I got to see Kobe when he was very young and not as polished as everybody got to see him. He was very vulnerable; we were both vulnerable as we were very young and we always used to interact with each other with that youthfulness."
"We always talked the game, cracked a lot of jokes on each other but, at the end it was two very fierce competitors…. As much as he wanted to win, I wanted to win it at the same time."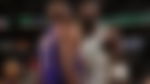 ADVERTISEMENT
Article continues below this ad
KG added, "It was a great conversation, great back and forth and great competition. I don't think I am the only one who thinks that Kobe Bryant is fairly missed. Miss him every day."
Kobe and Garnett certainly gave us some of the best battles in the NBA and gave it all on the court. Given how similar their career trajectories were, them being inducted to the Hall of Fame in the same class is the perfect way to cap off an amazing story.