Kevin Love Gives Away Hilarious Story of LeBron James Threatening the Cleveland Cavaliers
Published 02/05/2021, 4:30 PM EST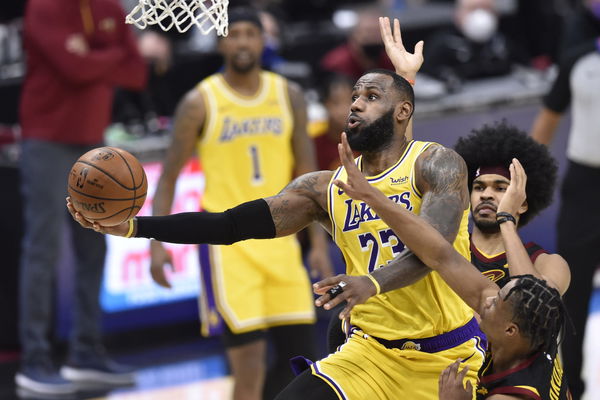 ---
---
The Los Angeles Lakers look like they're headed in the right direction to get their second straight title. As one of the top teams in the West with a 17-6 record, the team is constantly looking to grab the first position. But the LA Clippers and Utah Jazz aren't making it any easier for them. However, after watching LeBron James put up his season-high performance against the Cleveland Cavaliers, it seems like they aren't far from it.
ADVERTISEMENT
Article continues below this ad
Although all anybody can remember about that matchup is LeBron going full beast mode against his former team, Kevin Love has revealed a hilarious story from that day.
LeBron James took it personally
ADVERTISEMENT
Article continues below this ad
It looks like Bron had lots to prove when he played against Cleveland. And when a Cavs staff member sarcastically clapped at James' missed shot, he had had enough. The man finished the night with a 46 point performance and single-handedly scored 21 points in the fourth quarter against the Cavs' total 19 points.
In the midst of all this, James also ended up kind of warning Love about something. Kevin revealed that Phil Handy sent him a clip the next day from the match that night. "It's me sitting there. We were all up at the front. It was crunch time, the end of the game," he started off.
"And Bron comes over, gives me a little dab, and says, 'Hey, K Love! I sweat to god if they gap me, I am shooting this b***h'. They better not gap me, I am going to let this thing fly'," said Kevin, who was hoping that wouldn't happen.
"So, it's a pick and roll with Jared and Isaac Okoro, and Isaac is a rookie. He is just going by the game plan, right? Of course, they gap it and as soon as they do, you can see me go…" explained Kevin. He imitated his gesture and threw his hands up in disappointment, knowing well enough that's exactly what LeBron didn't want. "That was a really, really funny moment," he concluded.
Who's going to be facing his wrath next?
ADVERTISEMENT
Article continues below this ad
James got his sweet revenge as he defeated the Cavs 115-108. Since that game, the Lakers have struggled a little against the top team in the East, the Philadelphia 76ers, and lost. They also surprisingly fell to a team that is barely alive in the West, the Detroit Pistons.
But it seems like that was just a small hiccup as they've got their rhythm back, defeating the Hawks, Celtics, and Nuggets afterward. However, they are once again facing the Pistons. Will they be able to show that the win for Detroit last time was just a fluke? Let's leave it to LeBron James to ensure that.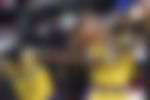 Read also- One Insane Stat Which Proves the Greatness of LeBron James
ADVERTISEMENT
Article continues below this ad