Kevin Love Makes Surprising Revelation About LeBron James and the 2016 Cleveland Cavaliers
Published 02/23/2021, 2:30 PM EST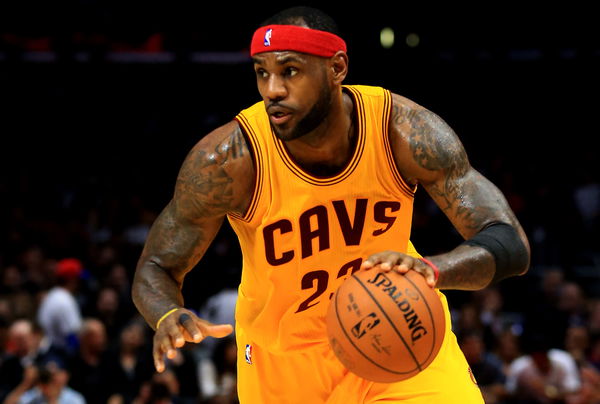 ---
---
Every avid NBA fan knows that LeBron James is a wine aficionado. The Los Angeles Lakers superstar relaxes himself by sipping a glass of wine after every league game, and it is a tradition that he's been following since his stint with the Cleveland Cavaliers! 
ADVERTISEMENT
Article continues below this ad
LeBron has established himself as a wine lover owing to its health benefits and the sense of tranquillity it restores into one's mind. The four-time NBA champion has been instilling the same thought into the minds of his teammates for quite some years now! 
LeBron James and the Cleveland Cavaliers enjoyed the 2016 season with plenty of wine
ADVERTISEMENT
Article continues below this ad
LeBron's former teammate Kevin Love recently connected with sharpshooter JJ Redick on his 'The Old Man & The Three' podcast, where he revealed the wine enjoying tradition of the Championship-winning 2016 Cleveland Cavaliers team! 
"In our 15-16 team, especially when we got Channing, we're kind of saying like, wait a second, we're first in the East. We have a shot to make it to the Finals and a shot to actually get a Championship," Love said.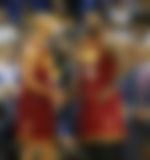 "Why aren't we having enough fun? And so RJ [Richard Jefferson] was like you know what, this guy's got a point so every trip, they were like 'Who's bringing the bottles?' I would bring in three. 'All right, you're bringing an extra one just in case,'" he mentioned about the culture in the team. 
The craze for wine quickly increased among the Cavs players
So Kevin Love briefed that LeBron James and the 2016 Cavs team followed a special wine bringing tradition during each trip. But what initially started out as a practice quickly turned into a competition!
"It would sometimes be a competition because a guy would bring like a heavy hitter so the next guy felt like he had to bring it, but we started bringing bottles from kind of all different regions, but everybody would bring something," Kevin Love added. 
"The thing [LeBron] knows how to do is like set up a dinner and make the table, big enough everybody can sit like everybody's coming down, everybody's gonna drink wine if they choose, and that just became a part of our culture as a team," the 2016 NBA champion added. 
ADVERTISEMENT
Article continues below this ad
This is just an extra reason that makes the 2016 Cleveland Cavaliers even more special. The wine bringing tradition could've possibly made them stronger as a unit, after which they went out and achieved an unbelievable comeback in the Finals! 
ADVERTISEMENT
Article continues below this ad