'Kill Him': Former NBA Champion Suggests LeBron James Would Receive Hate if He Behaved Like Kawhi Leonard
Published 08/03/2021, 9:43 PM EDT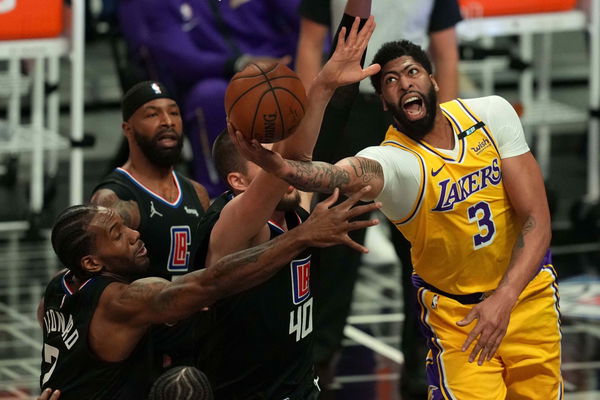 ---
---
Kawhi Leonard is one such NBA superstar who prefers to stay quiet, and that helps him dodge almost every bullet or storm. One of the top five active small forwards in the league, the Clippers star is hence never as much criticized as LeBron James. 
ADVERTISEMENT
Article continues below this ad
But it was until The Claw came into the radar of former NBA Champion Kendrick Perkins. He literally scrutinized everything wrong with the 2x NBA Champion and made a strong case against the LA native. 
ADVERTISEMENT
Article continues below this ad
Kendrick Perkins brutally lashed out at Clippers' Kawhi Leonard
In a recent interview, the 36-YO KP went highly sarcastic and unforgiving as he pulled Kawhi Leonard behind bars. The former champion detailed, "There's an old saying that goes around the country of America. Kawhi Leonard is a guy that throws stones and hides his hand… We have been letting him off the hook for too long and he's the guy that flies under the radar and has been doing sneaky stuff… just because he's Kawhi, we don't address it."
Interestingly, a report revealed how Russell Westbrook had contacted Kawhi Leonard in 2019 with a hope to join the Clippers. Instead, The Claw had allegedly used that info to call PG and reject Russ.
Kendrick noted this and added, "We're looking at this situation with him and Russell Westbrook. This is supposed to be a homie, this is a confidential conversation. You don't use this information or ignore this brother's call to lure Paul George to come to the Clippers."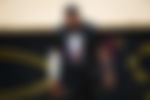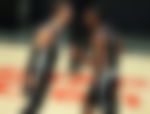 KP dragged LeBron James into the conversation
Now, everyone remembers how the Clippers blew away their 3-1 lead over the Nuggets in the WC Semis last year. The entire blame for that loss came over the shoulders of PG and Doc Rivers. In fact, the critics were quick to jump to the conclusion that Playoff P led to the sudden exit of coach Doc. 
As the former Center noted, "When you get to firing Doc Rivers, everyone wants to point the finger on PG… but Kawhi Leonard was right there." 
ADVERTISEMENT
Article continues below this ad
The other crucial issue is Kawhi Leonard's lack of leadership. This year, he injured himself in Game 4 against Jazz and then showed up only in LA games where he preferred sitting alone, not vocally helping anyone on the bench. 
This did not miss KP's critical eyes as he emphasized how LeBron James would never get away with things like that. The popular analyst expressed, "Kawhi Leonard gets hurt, he goes down… most guys… they're in trenches with guys, giving pep talk, how you're helping the young guys like Terence Mann? Let LeBron James do some stuff like that and watch out people going to media and kill him."
ADVERTISEMENT
Article continues below this ad
So do you agree with Perkins and believe that the Claw has major flaws? Help us learn your opinion in the comments section below.
Watch this story – Russell Westbrook, Kawhi Leonard, and Other Star NBA Players that Signed with the Jordan Brand