'Killer On-Court, Killer Off-Court': Former NBA Champion Explains Why Kevin Durant Gets Mad at Media
Published 04/16/2021, 1:30 PM EDT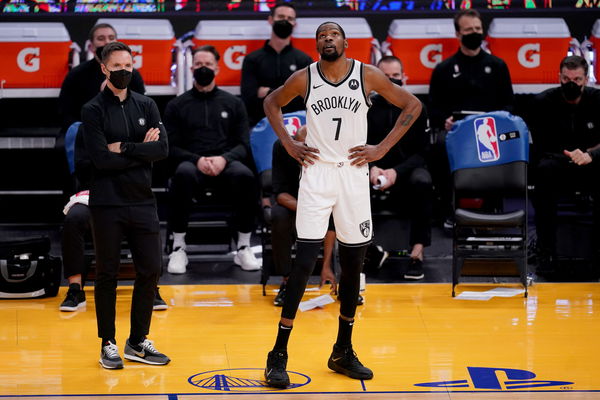 ---
---
The NBA wouldn't be the NBA without its controversies on and off the court. Most times, it is usually the same old names that pop up in anything controversial, but the only difference now is that a lot of the fights happen on social media, and there is less trash-talking on the court. While most would say that the league has gotten soft, it doesn't seem like it when Brooklyn Nets' Kevin Durant makes some notorious comments.
ADVERTISEMENT
Article continues below this ad
Although Durant gets a lot of flak for being so vocal, some actually find it commendable. Then there are also some who actually understand why and where it comes from. Former NBA Champion John Salley is part of the latter group.
The Brooklyn Nets star recently had a feud with actor Michael Rapaport on Instagram. Michael called out Durant for being way too sensitive, which ended in KD sending a barrage of angry messages to him. Soon after, KD was in a Twitter war of words with NBA analyst Shannon Sharpe. Since then, Durant is all anybody can talk about.
ADVERTISEMENT
Article continues below this ad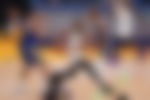 John Salley backs Kevin Durant
In an interview, Salley talked about what he thinks about Durant going off on people. "The frustration man, that a lot of people are not realizing, the tough life," he started off. "Do you realize the stress KD must be under?"
Salley further explained that he tried to sit back and understand why Durant was saying what he was saying. While it may come off as hate, it's actually not.
ADVERTISEMENT
Article continues below this ad
"That's hate – but where is it coming from? It's not you see that person, you hurt that person. It [the hate] has to come from somewhere else. Then I remembered my life in the NBA. I don't have a game at 7:30 tonight. I have a game all day. From when I wake up I have a game, to practice I have a game, to pre-meal, if I get the right sleep, if I'm on time for the bus. And then I gotta go against someone that doesn't want to lose their money and is trying to kill me.
"It's like being constantly under pressure. And I see KD get so mad with the media, he's under so much pressure… He's a killer on-court, killer off-court. It's a hard life," concluded Salley.
People have always found ways to question Durant's legacy. But recently, he has constantly been giving it back to those who try to bring him down. Salley even talked about Dennis Rodman being far more controversial than Durant. Does this mean people should cut KD some slack for lashing out? Or does this not justify his actions? What are your thoughts on this matter?
ADVERTISEMENT
Article continues below this ad
Read also- WATCH: 76ers Fans Chant KD Sucks During Game Against Nets Despite Kevin Durant Not Playing
Trending Stories