'King Was The Man': John Salley Picks Hall of Famer Bernard King Over Michael Jordan
Published 07/04/2021, 1:00 AM EDT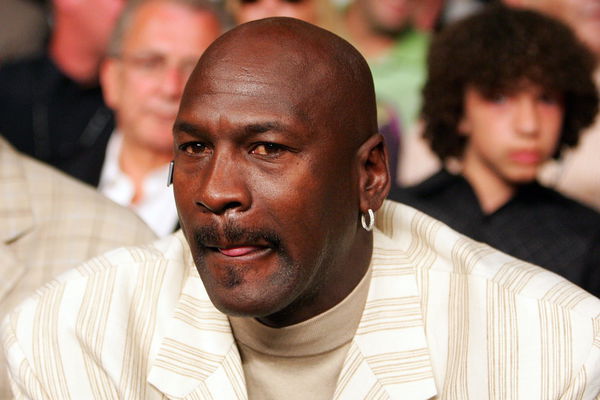 There are only a few players in the NBA who have come close to being put on the same pedestal or higher than that of Michael Jordan. The popular names that pop up might be LeBron James and Kobe Bryant. But has anyone heard Bernard King being picked over the Chicago Bulls legend? Well, get ready to be astounded as John Salley puts this unpopular opinion out there.
Michael Jordan, not the greatest player ever?
ADVERTISEMENT
Article continues below this ad
To almost everyone who hears someone else taking precedence over Michael Jordan, it comes as a big surprise. While some superstars might have somewhat earned that accomplishment of being next to Jordan's name, some unexpected names have also come up over the years. But has anyone heard of Bernard King? Don't think so.
This isn't even the first time John Salley has downplayed Jordan. In an interview on a radio show in 2012, Salley had refused to call MJ the greatest player ever. Instead, he named Magic Johnson, Larry Bird, Kareem Abdul-Jabbar, and Hakeem Olajuwon as his top picks.
And once again on VLAD TV, he chose Bernard King over MJ. He started off by saying that people don't understand why he doesn't pick MJ and then stated, "So, I said my favorite player was Bernard King. If anybody from Brooklyn at that time would know, Bernard King was the man.
"Bernard blew his knee up. You would think it was totally over and then Bernard worked, worked, worked. Next thing you know, he is getting 50 a game. Couldn't do it like he was always doing it but…" 
WATCH THIS STORY: A Look at Michael Jordans Hilarious Fail Moments 
Where is Bernard King now?
A 14-season storied career in the NBA, Bernard was one of the best scorers in the league's history. Just two seasons with the Nets, he proved to the other teams what he was all about.
He had successful seasons with Utah Jazz and Golden State Warriors too, but he is known for the impact he made when he joined the New York Knicks.
ADVERTISEMENT
Article continues below this ad
However, a devastating leg injury was the biggest setback he faced. But a resilient Bernard wanted to get back on the court and he did. He finished his career with the Washington Bullets, averaging 22.5 points. He was even inducted into the Hall of Fame after he retired.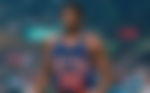 So many former NBA players want to stay in touch with the game even after retirement. So, King became a broadcaster for MSG Network and NBA TV and is still a very respectable and loved player in New York. But comparing him to the likes of MJ might be a little far-fetched.
ADVERTISEMENT
Article continues below this ad
The Chicago Bulls legend has played through many injuries as well and who hasn't heard about the 'Flu Game'? Say what you will, if there is something nobody can achieve, it is Jordan's competitiveness. So, what are your thoughts on this hot pick by John?