4X NBA Champion Reminisced About Going Up Against 'God' Kobe Bryant: "You Don't Wanna Be a Fanboy but…"
Published 10/22/2022, 1:00 PM EDT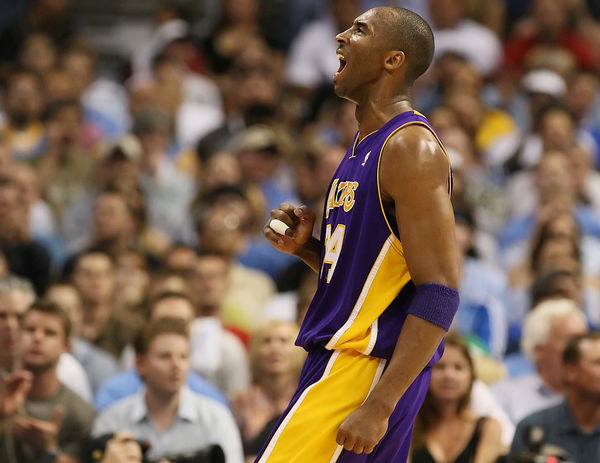 Kobe Bryant could be argued as the Michael Jordan of his generation. The way Jordan inspired millions around the world with his game, Kobe did the same. In fact, many fans who watched Kobe growing up and idolized him also got to play against him in the NBA later on, sharing the court with the Los Angeles Lakers legend. 
And one of them is none other than four-time NBA champion Klay Thompson. Thompson is one of the many who not only idolized Bryant but also got to go against him in an official NBA game in his career.
ADVERTISEMENT
Article continues below this ad
Klay Thompson shares some of his Kobe Bryant memories
That is not something that every player can boast about but Thompson surely can. While sitting down with Matt Barnes and Stephen Jackson on 'All The Smoke,' Thompson shared some of his memories with Kobe Bryant.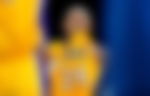 Barnes went on to ask him, "What was it like to kind of, be a fan early on and then actually get a chance to, you know, to play against him?" Thompson went on to compare the incident with the host's experience they had when they got to play against Michael Jordan.
Thompson said while trying to describe that feeling, "You finally get to step on the court with him, you're like, 'This is crazy man'. You're like a God to all of us you know'. That's how I felt every time with Kob."
"I can't believe I'm watching man, I know everything about your career. I remember when you won the dunk contest with between the legs, when you made the first All-Star game in 98' with Eddie Jones and them. Like everything and then like to be there it's like you don't wanna be a fanboy but, you really are deep down."
Thompson and his first interaction with Kobe
ADVERTISEMENT
Article continues below this ad
Thompson also told the hosts about one of his first instances with Bryant. The two teams were in China for the 2013 NBA Global Games. And Klay Thompson went down to the weight room with former assistant coach of the Golden State Warriors, Chris DeMarco.
That's when the five-time NBA champion came up from behind, tapped Thompson on the shoulder, and went ahead to do his thing. While Thompson was telling this story, one could tell that he was absolutely mesmerized. 
Watch This Story – 207 million NBA all-stars heartfelt tribute to Kobe Bryant on his birthday
ADVERTISEMENT
Article continues below this ad
He surely was giving away some fanboy vibes. But that's just who Kobe Bryant was for so many people, including NBA players. Kobe Bryant was a killer on the court but also quite helpful off the court. He mentored a lot of players who are currently playing in the NBA. 
What is your favorite fanboy moment involving the late great Kobe Bryant? Let us know in the comments below.