Klay Thompson Considering Massive 'Divorce' From Stephen Curry for LeBron James Union: NBA Rumor
Published 12/26/2022, 5:15 AM EST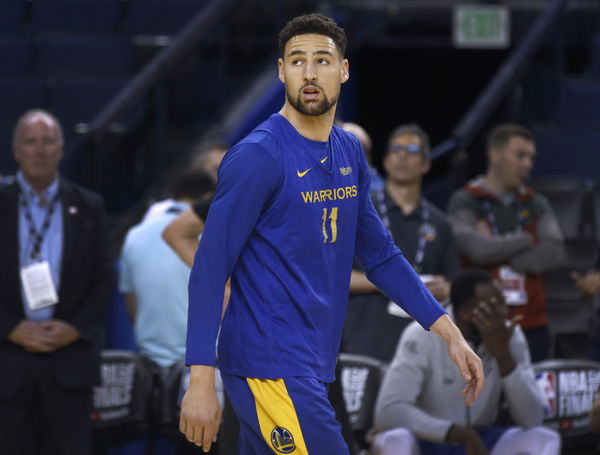 Is this going to be the end of the Splash Brothers – Stephen Curry and Klay Thompson? The Golden State Warriors are currently going for battle with their superstar player out with injury. As per reports, Curry will be out for at least two weeks due to his shoulder injury. The Warriors are holding up well on their own with Thompson alongside Draymond Green and Jordan Poole. However, things may seemingly change in the near future of the franchise.
The Golden State Warriors selected Klay Thompson in the 2011 NBA Draft. Since then, Thompson has played each game wearing the Warriors jersey. However, new reports indicate he might only remain a part of the Dub Nation for a short time. 
Klay Thompson might consider leaving the Warriors
ADVERTISEMENT
Article continues below this ad
According to Sean Deveney of Heavy on Sports, a source informed that Klay Thompson might leave the Golden State Warriors once his contract is over. In 2019, the four-time NBA Champion signed a five-year contract, worth $189.9 million, with the Warriors that will end after the 2024 season. Once the contract expires, Thompson might consider joining either LeBron James' Los Angeles Lakers or the Portland Trail Blazers.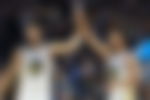 "He could consider it. You know, he grew up with his dad as a player, mostly for the Lakers, so they're a team he could look to leave for. And he grew up near Portland, so the Blazers, there has been talk he wants to play for them,"  expressed a Western Conference executive.
Thompson's long-term relationship with the franchise and his teammates will surely make it a difficult decision, in case the five-time NBA All-Star is really thinking about making an exit. While it seems highly unlikely for Thompson, the same cannot be said for his teammate.
Draymond Green might part ways with the Warriors
ADVERTISEMENT
Article continues below this ad
Sean Deveney from Heavy on Sports previously reported that the chances of Draymond Green leaving the Golden State Warriors are relatively high. While Thompson will remain under contract with the franchise through 2024, Green might leave within the next summer. A different source reportedly told Deveney that Green's chances were 'pretty strong'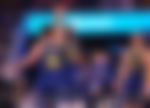 The Western Conference executive said, "If they win a championship again this year, there will be pressure to keep things together, but the stuff with the punch [on Jordan Poole] in the preseason, that probably put the nail in it."
ADVERTISEMENT
Article continues below this ad
WATCH THIS STORY: Klay Thompson most expensive things
The four-time NBA All-Star has had a rough start to the season. Green had remained under scrutiny for several weeks due to his physical altercation with teammate Jordan Poole. Additionally, the Warriors' 16-18 currently have them placed 11th in the Western Conference.
Edited By: Jayant Chhabra