Klay Thompson Used Michael Jordan to Pledge Loyalty to Steve Kerr and Stephen Curry's Warriors on NBA Podium
Published 06/22/2022, 9:30 PM EDT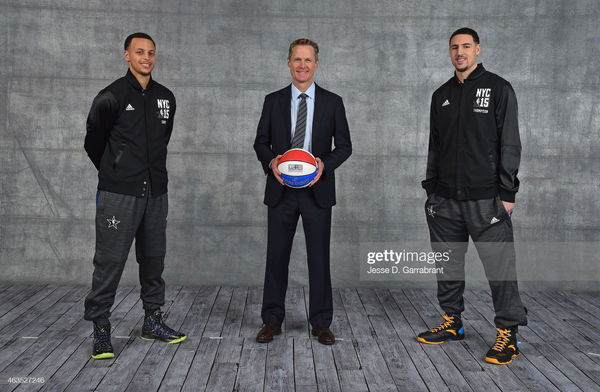 Klay Thompson has gone full Michael Jordan. He has said that he would only play for the Warriors head coach Steve Kerr. Thompson came back after almost three years and won an NBA title and it was a miraculous story for him and the Warriors.
Much credit does indeed go to coach Kerr, who has managed this group well. Kerr's achievements have forced Klay to make this declaration in front of everybody.
ADVERTISEMENT
Article continues below this ad
"Man, I did tell Steve Kerr at the NBA TV podium, I told him, 'You know, I'm going full Michael Jordan.' I'm aligning myself with Steve, I ain't playing for anybody else but Steve," Thompson declared on "The Draymond Green Show."
"That's the plan and it would be weird to be in another uni, so I'm just grateful to be up here and to be mentioned with the Lakers, Celtics, and the Bulls. Now we're there," he added.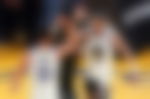 This referenced Michael Jordan's famous declaration he would retire if coach Phil Jackson was not brought back. This took place after the 1997-98 season. Jordan won six NBA titles with Jackson. Same with Klay Thompson and Steve Kerr. Both have won four championships together from 2015 to 2022. If Kerr wants to coach somewhere else, then either Thompson will follow him or retire.
How has Steve Kerr changed Klay Thompson and co?
ADVERTISEMENT
Article continues below this ad
Steve Kerr has indeed changed fortunes for the Warriors franchise. He started the dynasty that we know today. Before that, the Warriors were coached by commentator Mark Jackson. They became a perennial playoff team due to the talents of Stephen Curry, Klay, and Draymond Green, but they couldn't crack the code for further success.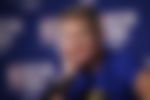 Kerr's innovations changed the game for good. The five-time NBA champion's first coaching stint was with the Warriors. His motion offense plays have dazzled and revolutionized the game. He expanded Klay's game from being just a shooter to someone who can facilitate his teammates as well. Their pieces all contribute to the game. The Warriors were at the forefront of the three-point madness.
ADVERTISEMENT
Article continues below this ad
Watch This Story: How Old Is Warriors Superstar Stephen Currys Son Canon?
Hence, it is not hard to see why Kerr is respected by the wider NBA world and by the players themselves. The Warriors office will hope he stays as long as he can.