Klay Thompson, Who Missed Out on NBA's Top 75, Was Called More Important for Warriors Than Stephen Curry by Michael Jordan's Bulls Teammate
Published 05/29/2022, 11:30 PM EDT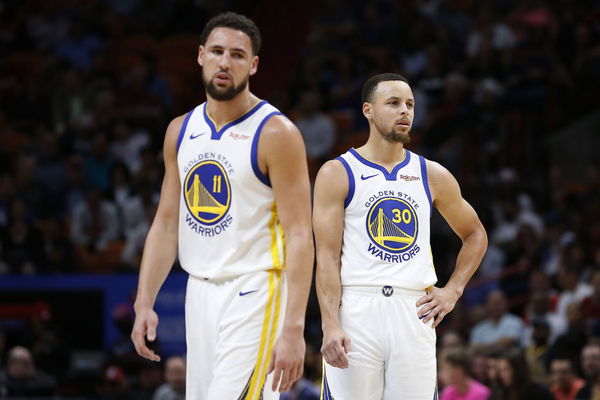 The Golden State Warriors are in their sixth NBA Finals in the past eight years. They are the modern-day juggernaut that keeps moving on. They have a core of homegrown players like Stephen Curry, Klay Thompson, and Draymond Green among others.
After not qualifying for the playoffs for the past two years, this is more of a return of normalcy for the Warriors. While Curry is the consensus most important player on the team, this NBA legend begs to differ.
ADVERTISEMENT
Article continues below this ad
Chicago Bulls legend Dennis Rodman recently gave an interview where he shared his views. He said "You know what, Steph Curry has took a step back," Rodman said. "And it's cool. It's actually cool because if you see his game now, I always said with that Golden State team, I always say one thing: that one player is the player right there that makes that team. Who is that player?" When someone in the audience shouted Thompson's name, Rodman agreed.
WATCH THIS STORY: Ayesha Currys Rarely Known Stint in Hannah Montana
Rodman said, "That kid right there is good. If he went to another team, he'd suck. What I'm saying is that Klay Thompson makes that team. Everybody's always worried about Curry. I know Curry's dad and all that bulls—. But Klay Thompson makes that team. It ain't Green, that guy, no. It's Klay Thompson."
Warriors – The modern-day dynasty
ADVERTISEMENT
Article continues below this ad
The Warriors have won three NBA Championships since the 2014-15 season. They defeated the Cleveland Cavaliers in six games in the 2015 NBA Finals. But would then go on to lose the next year's finals agonizingly.
They took a 3-2 series lead before becoming the first team ever to choke a 3-1 lead in the NBA Finals. They lost two of the last three games on their home court.
ADVERTISEMENT
Article continues below this ad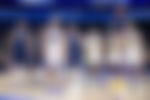 But the summer of 2016 would be a monumental one for the Warriors. They signed Kevin Durant in the free agency. Warriors would then go to three straight NBA Finals, winning two first two and losing the third one because of injuries. Durant would then leave the Warriors in 2019 to go to the Nets. Lets us know in the comments who you think wins the NBA Finals this season.
Edited By: Arunaditya Aima