Klay Thompson's Father Advices Steph Curry and His Son to Follow LeBron James' Footsteps
Published 02/28/2021, 5:00 AM EST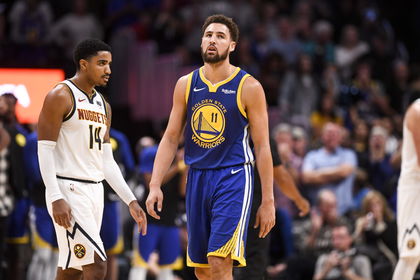 ---
---
Klay Thompson is arguably one of the best shooters of this generation. The 31-year-old was a key player in the Warriors' three championships, bailing them out with his crucial three-pointers.
ADVERTISEMENT
Article continues below this ad
But for nearly two years, the electrifying shooter hasn't played a single game due to injuries. In 2019, Thompson suffered from a terrible ACL tear in the finals and was sidelined for a year.
He was expected to be fully healthy for the 2020-21 season. But bad luck struck again as he suffered from an Achilles injury a month before the start of the season. The 31-year-old is now due to make his comeback for the next season.
ADVERTISEMENT
Article continues below this ad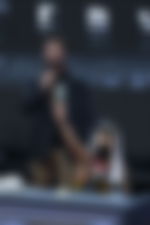 Despite Klay enduring two horrible injuries, his father, Mychal Thompson, believes that the 31-year-old can play till he is 40. In an interview with NBC's Kerith Burke, Thompson said, "I said, if you really want to, you can play till you're 40 years of age, but the key to that is you have to take care of your body, as you go into your 30s,"
He explained why Klay could sustain his success. "Since [Klay doesn't] play above the rim like Vince Carter or Russell Westbrook, he can shoot. And shooting stays with you forever,"
He added, "Like Lebron's doing, you can extend your career out into your late 30s. And I expect Klay, and Steph and Draymond to do just that, and play at a very high level, in their mid-to-late 30s,"
The Warriors' star might not have played in two years but is still a key component in their dressing room. He will be eager to make his comeback soon.
Can the Warriors win a championship once Klay Thompson makes his return?
The Dubs have a very different roster since Klay suffered from the two season-ending injuries. They now have a good defender in Andrew Wiggins and a decent two-way guard in Kelly Oubre Jr. as a supporting cast for Steph Curry.
ADVERTISEMENT
Article continues below this ad
With an offense excessively dependent on Klay's prolific three-point shooting, the Dubs are not a championship team by any means. If Klay returns fully fit, the Warriors will have a much more fluid offense and with Wiggins and Oubre Jr. as a supporting cast.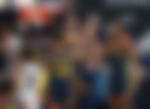 The Warriors can have a go at the championship with the current roster, but given the assets they have, they can bring in a superstar in a probable trade to form a big three.
ADVERTISEMENT
Article continues below this ad
The Warriors have a promising young roster with three veterans in Klay Thompson, Steph Curry, and Draymond Green. Whether the Warriors will be willing to risk it all with a win-now trade or have a go at the championship with the existing roster remains to be seen. Regardless, once Klay returns, the Warriors will surely become a contender once again.