Knicks Legend on Michael Jordan and Scottie Pippen: "We was Joe Frazier, They Was Muhammad Ali"
Published 11/28/2021, 8:30 AM EST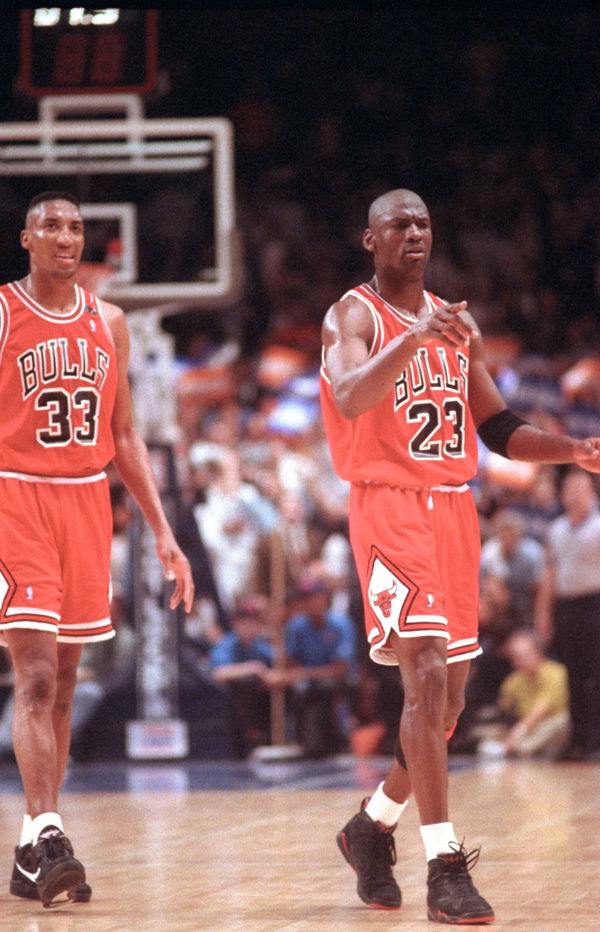 Michael Jordan endures as one of the NBA and the sports world's most respected athletes. Jordan heralded the NBA's new era of marketability and helped them gain basketball fans worldwide. Jordan played for the Chicago Bulls alongside NBA legends like Scottie Pippen and Dennis Rodman. A former NBA star recently spoke about playing against Jordan and Pippen.
Charles Oakley recently revealed his experiences of playing against the dynamic duo of Jordan and Pippen. Oakley made these comments on his show, 'Chopping it up with Oakley', where Pippen starred as a guest. He compared the Bulls duo to world-famous boxing legend Muhammad Ali while downplaying his team's abilities.
Oakley said, "And then we went we was Joe Frazier just throwing hate makers and neighbors. They were Ali, they were the encounter they could slip and move. And that was you know they had the best playoff. Oh, it was a battle. You know we you know we shook hands, and you know came out fighting but like I said."
ADVERTISEMENT
Article continues below this ad
Oakley played with the Bulls between 1985 to 1987. He shared a few years of his NBA career as teammates with both Jordan and Pippen at the Bulls. He joined the New York Knicks in 1988 and played there until 1998. Oakley reunited with Jordan once again at the Washington Wizards.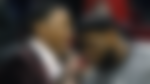 Jordan himself started his NBA career in 1984. The Bulls selected him as the third overall pick of the 1984 NBA draft. He repaid their confidence in him by guiding them to six NBA championship titles. The five-time NBA MVP retired in 2003 with the Washington Wizards.
ADVERTISEMENT
Article continues below this ad
Michael Jordan leads the Bulls
Over the years, Michael Jordan has proven that his NBA career remains a legendary feat in sports history. He sometimes single-handedly led the Chicago Bulls team over the finish line. The strain of shouldering the responsibility of carrying a whole franchise took a toll on Jordan's health. He announced his first retirement spell in 1993.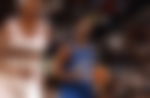 Jordan, however, returned to the Bulls in 1995. He led them to another historic three-peat. 'His Airness' retired again in 1999 but returned to the NBA with the Washington Wizards in 2001. At the end of his 15-year long career, Jordan had won six NBA Finals Most Valuable Player (MVP) Awards.
ADVERTISEMENT
Article continues below this ad
Watch this story: Michael Jordan, LeBron James & Other NBA Players With Hilarious Meanings of Their Names on Urban Dictionary