Knicks Star Julius Randle Recalls An Incident in Detroit That Confirmed Legend of Kobe Bryant – 'It Gave Me Chills'
Published 03/06/2021, 2:55 PM EST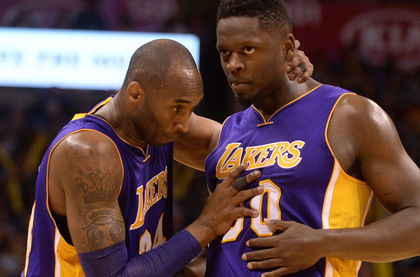 ---
---
For some people, Utah Jazz may be the fairytale of this NBA season so far. But for the others, it is New York Knicks. Led by Julius Randle, they lie in 5th place in the Eastern Conference Standings. And Randle may attribute it to the teachings of Kobe Bryant.
ADVERTISEMENT
Article continues below this ad
On the occasion of his All-Star debut, Randle wrote a very personal column of his NBA journey on The Players' Tribune. So, as soon as the name of the late great Mamba popped up, it was sure to attract some attention.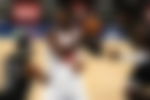 Randle has a strict training routine which was instilled in him by Kobe Bryant (more on that later). So, whenever his team is on the road, he asks them to arrange a practice court for him. Now, during a workout session at a high school gym in Detroit, the athletic director told him –
ADVERTISEMENT
Article continues below this ad
"Guys don't really show up here to work out anymore. Matter of fact, the last guy to come in this late to shoot — man, that must have been years ago. It was Kobe."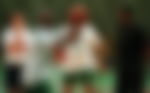 When Randle Had His Crazy Encounter With Kobe Bryant – 'We're Going to the Gym'
The setting is of the year 2015 around the time when Randle was drafted by the Lakers. After the rookie had missed his first season with an injury, he was looking forward to going back to his hometown and meeting his friends and family –
"I think it's one of the things a lot of guys look forward to when they get to the league. It's playing that first game on the road in the city where you came up.
"I grew up in Dallas, so I had this early-season road game against the Mavericks circled on my calendar. I was excited."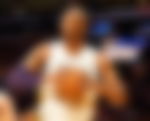 But, Kobe Bryant had other plans – "So then we get off the plane, we ride to the hotel, and… Kobe turns to me and he goes, 'Julius, what you bout to do.' I'm like, 'I'm about to see my family, chill with some friends, you know. Have a night,'" remarked Randle.
ADVERTISEMENT
Article continues below this ad
"And Kobe, he just cuts me off. He's like, 'Nah. We're going to the gym.'"
What happened next is just another typical Kobe encounter. But again goes to show how much impact he made on another budding NBA player.
ADVERTISEMENT
Article continues below this ad