"Knowing Kyrie, He Most Likely Just Didn't Show Up": NBA Fans Go Head Over Heels As LeBron James Has A Massive Reunion With Former Teammates At Kevin Love's Wedding
Published 06/30/2022, 10:00 AM EDT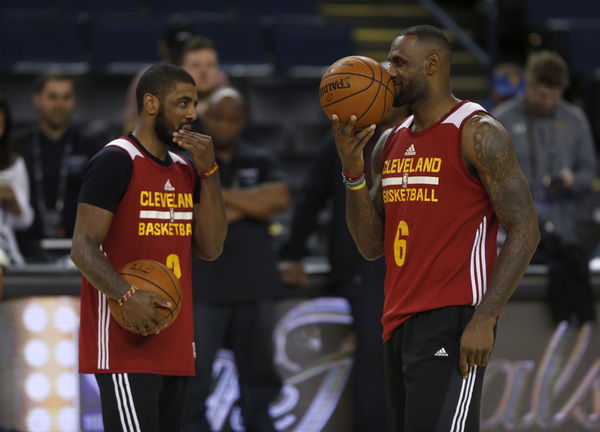 LeBron James recently attended former Cleveland Cavaliers teammate Kevin Love's wedding. It led to a full-fledged 2014-2017 Cavaliers team reunion. There was James, J.R. Smith, Jordan Clarkson, Richard Jefferson, Channing Frye, and James Jones. They posed for a picture together. James' current teammate Russell Westbrook, his wife Nina Westbrook, and agent Rich Paul were also in attendance along with his girlfriend, singer Adele.
The highlight of the ceremony was the reunion of the iconic Cavaliers team which won the title in 2016. The team took a photograph with the bride and groom that went viral online. Notably, Kyrie Irving was one key player who was conspicuously absent from the ceremony.
ADVERTISEMENT
Article continues below this ad
Irving was the team's second option. It is also strange if he wasn't invited, but his absence has been mocked endlessly by NBA Twitter. The news surrounding him has been crazy. The last few days were a wild ride for Brooklyn Nets and Los Angeles Lakers fans. Irving's absence notwithstanding, the team enjoyed the festivities and the ceremony.
These are some of the reactions from NBA Twitter:
Knowing Kyrie most likely he just didn't show up lol

— Ch😷😎 (@blackris_100) June 29, 2022
Kyrie Irving rejected a chance at reuniting with LeBron James
Kyrie Irving's unpredictable nature knows no bounds. He has chosen to exercise his $36.5M player option for the NBA season 2022–2023. Irving will potentially stay with the Nets for at least another season.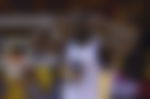 Shams Charania from The Athletic wrote that the player decided to exercise his player option. Irving told The Athletic, "Normal people keep the world moving, but those who dare to be different lead us towards tomorrow. I've decided to participate. Till then, take care. A11even."
ADVERTISEMENT
Article continues below this ad
Earlier, talks with the Nets front office for a new contract were at an impasse. The deadline for making this choice was on Wednesday. Many thought that Irving was going to trash the last year of his contract.
Kyrie's unpredictableness knows no bounds. He was strongly rumored to reunite with LeBron James and the Los Angeles Lakers. Now, he is going to play for the Nets again next season.
ADVERTISEMENT
Article continues below this ad
WATCH THIS STORY:  How Old Was Shaquille O'Neal When He Retired?
Lebron James and his former teammates got a first-hand experience of his unpredictable nature. He left the Cleveland Cavaliers in 2017 for the Boston Celtics. Only Kyrie Irving seems to know what he will do next.