Kobe Bryant and Nipsey Hussle Mural Sparks Controversy
Published 04/01/2021, 1:00 PM EDT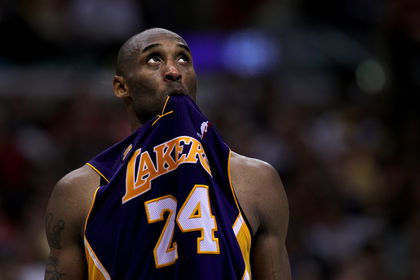 ---
---
Kobe Bryant and his passing was a massive cultural moment for everyone. He was one of the most popular sporting icons of the last two decades and his sudden passing came as a shock to everyone. Especially so because Kobe had started building a life outside the game that many people were invested in.
ADVERTISEMENT
Article continues below this ad
The same can be said for hip-hop artist Nipsey Hussle. Hussle passed away in March 2019 after being shot in LA. The losses of the two popular figures within a year of each other left a deep wound in the city. However, enduring tributes to both men across the streets of California have become a prominent feature. But a local restaurant is in trouble for paying that tribute.
ADVERTISEMENT
Article continues below this ad
While this seems to be more of a business issue than objection towards Kobe or Nipsey, it is sad to see that this could result in a law that could prevent such murals in the future. At least, this beautiful tribute will be allowed to stay up. However, it may be hard to see more of them in the commercial spaces of Downey, California.
Kobe Bryant and Nipsey Hussle: Should tributes be policed?
ADVERTISEMENT
Article continues below this ad
Kobe Bryant and Nipsey Hussle were aspirational figures to many people in California. The urge to pay tribute to two tremendous talents lost so young is natural. Considering we lost both in tragic situations, the sentimentality around their passing away rings even louder. While Kobe was done playing, he was going on to build a wonder post-playing career.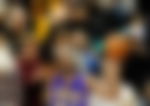 Hussle was an anti-gun spokesman and helped spread awareness about the rough gang culture that runs rampant in California. Along with that, his music was being heralded amongst the most popular. He even went on to win two Grammy awards posthumously and had Russell Westbrook pay tribute to him on an NBA court after notching the second 20-20-20 game in NBA history.
ADVERTISEMENT
Article continues below this ad
Tributes allow members of a community to feel connected with cherished role models. While there is a business side to this that people objected to, in essence, nobody should have to think twice before paying homage to anyone. It is great to hear that this mural will be allowed to stay up.