Kobe Bryant Believed He Could Win More Rings Than Michael Jordan if Not For This NBA Team
Published 08/02/2021, 11:52 AM EDT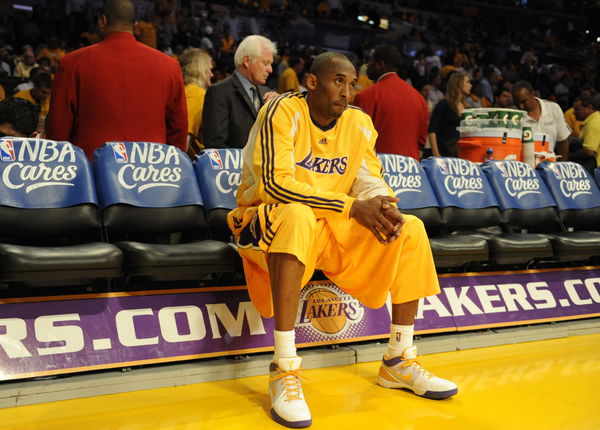 ---
---
Comparing Kobe Bryant and Michael Jordan in the NBA world won't ever stop. Apart from being two players who achieved beyond measure became the best, they did it by using a lot of the same tactics. Their hyper-competitive nature is one that gotten a lot of the credit for being the NBA's greatest. However, in counting championships, Kobe could not match up with Jordan. And here's what it made him feel, in the Lakers' legend's words himself.
ADVERTISEMENT
Article continues below this ad
Kobe Bryant 'pissed' about not getting to Michael Jordan's level
ADVERTISEMENT
Article continues below this ad
As mentioned, it was their competitive nature that made them who they were on the court. But what separates them to this day and is the biggest argument for Michael Jordan over Kobe Bryant is that he has more championships. Kobe has five, while Jordan has six. And this isn't just frustrating for Mamba fans but the Mamba isn't too thrilled about it either.
In an interview with Matt Barnes on 'All the Smoke' Podcast, Kobe had opened up about this topic of discussion. "Oh, it pissed me off," he stated off. "But, things are what they are. You push for a goal, and my original goal was to try to win eight. You push for it. You push for it and push for it, and you do the best you can."
However, he also explained that he has learnt to live with the way his career turned out. "But at the end of the day, you can be comfortable with the results and where they landed and where they ended up. And so that's the most important thing. That's why I can be really really comfortable with the career that I've had. Because I worked as hard as you possibly could."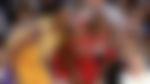 Could the result have been different if Shaquille O'Neal had stayed with the Lakers?
ADVERTISEMENT
Article continues below this ad
We all know Shaq and Kobe's infamous rivalry that pushed the Lakers into a place they from where they never were the same. This was a duo, who might have had their differences, but their chemistry on the court was unmatched. In fact, three of Kobe's five titles came with Shaq's help.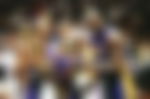 It only makes one wonder what could have been if the two had stuck together instead? And Shaquille O'Neal wasn't traded off to keep Kobe in the franchise. However, Kobe believes that this wouldn't have mattered. Even if the two were playing together, they had to go up against the San Antonio Spurs. Tim Duncan and Co. were what was holding them back from winning more.
ADVERTISEMENT
Article continues below this ad
What do you think? Could the Lakers legacy be a lot different right now if that would have happened?
WATCH THIS STORY: Poster on Dwight Howard, Clamping Up Kyrie Irving & Other Instances When Kobe Bryant Humiliated His Opponents