Kobe Bryant Channeled Michael Jordan To Recover From Historic NBA Hammering
Published 08/30/2021, 8:00 PM EDT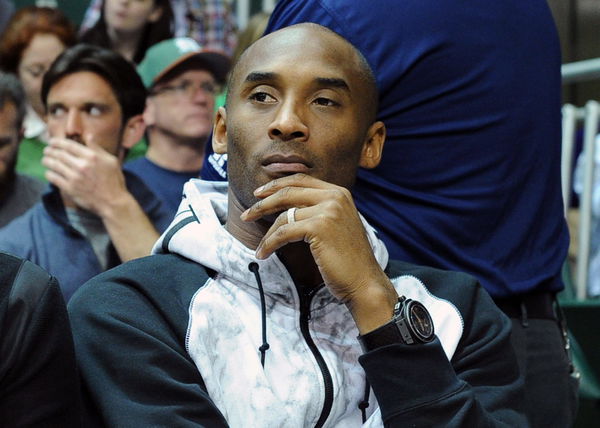 ---
---
If there is one thing that Kobe Bryant and Michael Jordan have in common, it's their mentality. Whether it comes to winning or losing, the two have a similar way of dealing with things. Back when the Los Angeles Lakers won their 12th NBA championship, they had to get past the Portland Trail Blazers to reach the NBA Finals. For a change of pace, Kobe Bryant struggled to play against them and did not even win the Finals MVP. And despite winning that series, his body transformed and he worked on it which only made him better, just like MJ.
ADVERTISEMENT
Article continues below this ad
The Portland Trail Blazers bullied Kobe Bryant?
ADVERTISEMENT
Article continues below this ad
Chicago Bulls legend Michael Jordan has always admitted that the Detroit Pistons were and will always remain his worst nightmare. This was a franchise that kicked him out of the playoffs three times in a row, stunting his stardom. Their aggressive defense against the high-scoring Bulls superstar tormented him and eventually became known as 'The Jordan Rules".
Something similar happened to Kobe back in the 2000 Western Conference Finals against the Portland Trail Blazers. In a recent interview, Richard Jefferson clearly explained Kobe's condition against Portland. He said, "Kobe was barbeque chicken at the post."
To this, Robert Horry responded, "Only with Bonzo. But Bonzi had barbeque chickened everybody. In that Portland series, Kobe was so determined to stop him by himself, and it was Bonzi and Steve Smith. And they are some of the best post two's and three's ever to play this game. And Phil was like, 'No we are not going to double-team'"
WATCH THIS STORY: Ranking Top 5 NBA Draft Classes of All Time Featuring Michael Jordan's 1984 Draft Class
How did the Black Mamba come back from this?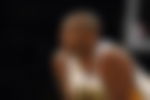 When this happened, there was a visible physical transformation. Kobe had gained weight, just like Jordan did back when he was in a tussle with the Pistons. But Kobe was not one to let that take a toll on himself for too long, again, like MJ.
ADVERTISEMENT
Article continues below this ad
"Kobe, couple years later, started gaining weight. He started lifting more. They called it the Kobe beef. So, instead of saying someone's talking trash, this was like revisionist history. So you're like 'Oh. that's why Kobe ended up lifting because he really struggled in that series. Also why Jordan went back and lifted a bunch because he struggled against the Pistons. And so he got stronger," said Jefferson.
This is what Mamba mentality was all about. Constantly working on himself no matter what and Kobe's struggles didn't come in the way of winning the title, but he never wanted to be put in that position again.
ADVERTISEMENT
Article continues below this ad