Kobe Bryant Estate Reveals Their Intentions After Parting Ways With Nike
Published 04/21/2021, 1:09 AM EDT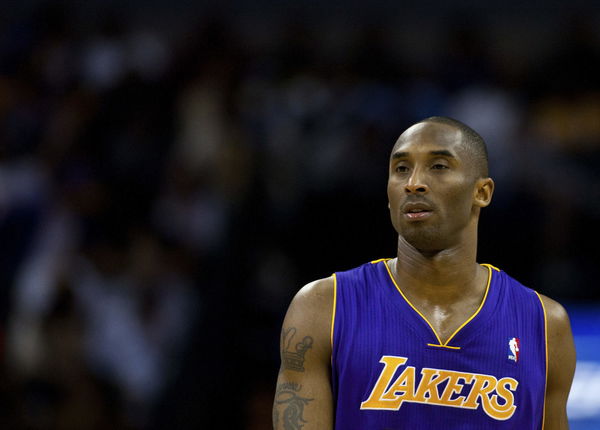 ---
---
Getting shoe deals signed with NBA prodigies has been a tradition in the league for decades now. And if there is one brand that is quick to grab onto them is, it is Nike. They pick players that represent their brand in the best manner and have undoubtedly succeeded greatly. From Michael Jordan and LeBron James to Kobe Bryant, they have chosen wisely. However, Kobe's contract just expired recently and his estate is already venturing out and might be trying to launch its own brand.
ADVERTISEMENT
Article continues below this ad
Kobe Bryant estate planning to expand
Kobe Bryant was initially part of the Adidas brand for six years when he joined the NBA. But after winning his three NBA Championships, he got on board with the Nike brand and didn't look back. Now that their partnership has come to end, the Kobe estate has better and bigger plans.
ADVERTISEMENT
Article continues below this ad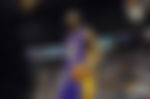 As per intellectual property attorney Josh Gerben, an analysis of the legal filings on behalf of the basketball legend's estate show that more than 13 trademarks have been filed since May 2020.
Gerben said, "The filings would suggest Vanessa [Bryant] is building an IP portfolio for a new brand launch."
These filings include trademark applications for Play Gigi's Way, Mamba and Mambacita, Baby Mambas, and Mamba League. The fillings have indicated that these trademarks are going to branch into gym wear, lounge wear, clothing, and footwear. Gerben said that these were filed under "intent to use," which means a business idea may be in the works.
Mamba Academy changed to Sports Academy
The trademarks aren't the only thing the Kobe estate has been working on. The Mamba Academy, to which Kobe, his daughter, and seven others' were travelling to on the day of the tragic helicopter crash, has also been renamed as Sports Academy.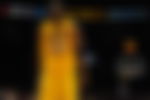 "It was a mutual agreement, made in accordance with the wishes of his estate," the academy said in a statement.
ADVERTISEMENT
Article continues below this ad
"Vanessa — or the estate — is going through and relatively methodically trying to protect the brand around Kobe and his daughter," said Gerben.
There had always been signs of Kobe starting his own company, but it wasn't until now that it is becoming a reality. However, Vanessa has assured the Lakers' legend's fans that they need not worry and that they will be wearing his products for years to come.
ADVERTISEMENT
Article continues below this ad
Read also- Did Kobe Bryant Estate End Nike Partnership After Not Receiving Same Treatment as LeBron James and Michael Jordan?