Kobe Bryant Expressed How The Media Misunderstood His Comments On Shaquille O'Neal's Fitness Costing Him More NBA Championships
Published 02/28/2022, 8:00 PM EST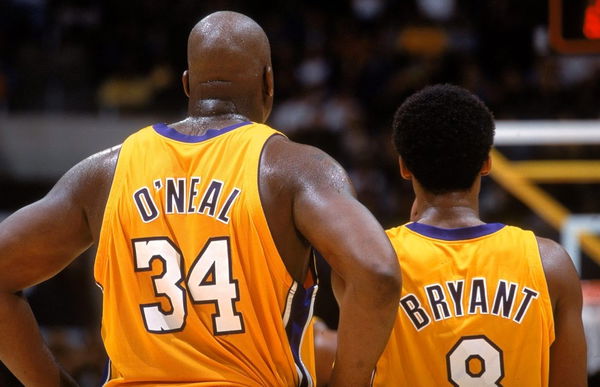 The Shaquille O'Neal and Kobe Bryant duo were simply unstoppable. The two formed an incredible partnership on the court that led them to 3 titles together. Despite all their chemistry on the court, many speculated the two to have a shaky relationship off of it.
ADVERTISEMENT
Article continues below this ad
One of the most controversial moments between the two came when Kobe called Shaq 'Lazy' and said that they could've won more titles if Shaq was more driven. Talking on the Jimmy Kimmel Live Show, Kobe cleared all the air around the controversy.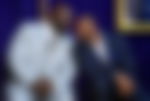 ADVERTISEMENT
Article continues below this ad
According to the NBA Hall of Famer and 5 time NBA champion, the media and the fans misunderstood his words. He also mentions that he meant all the comments as a compliment.
Kobe Bryant clears the air around the Shaq comments
Despite winning so many matches and titles together, many speculated Shaquille O'Neal and Kobe Bryant to have a bad relationship off the court. The reasoning behind this thought is the various controversial words and actions by the two legends.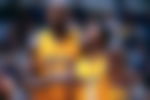 One of them was Kobe calling Shaq lazy. Talking on a famous live show, the Los Angeles Lakers legend addresses the controversy behind his words. According to him, he meant it as a compliment and the media misunderstood it.
The host Jimmy Kimmel asks, "You were talking about Shaq and you were saying, you know, not quite as driven as you are. You insinuated that if Shaq kept himself in better shape, you would have even more rings. Did he take offense to that?"
Kobe said, " Here's the thing though. It was really a compliment. People misunderstood the whole first half of that, in which I said he was the most dominant player I have ever seen. And I felt like he could've been the greatest of all time." He adds," People really missed that part of it and they caught on to the lazy part."
ADVERTISEMENT
Article continues below this ad
Safe to say, Kobe was absolutely spot on regarding his stance on Shaq. O'Neal is regarded as one of the most dominant players in the NBA who used his physicality to change the game. O'Neal and Kobe ultimately ended up with 3 titles. The duo separated when Shaq joined the Miami Heat in 2004.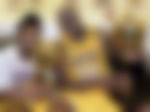 Shaq averaged 26.8 points, 11.8 rebounds, and 3.0 assists in 461 games with Bryant. Kobe on the other hand averaged 21.9 points, 5.1 rebounds, and 4.4 assists in the same number of games with O'Neal.
ADVERTISEMENT
Article continues below this ad
WATCH THIS STORY: Is Stephen Curry a Billionaire?
What is your favorite memory of the Shaq and Kobe duo? Let us know in the comments below.